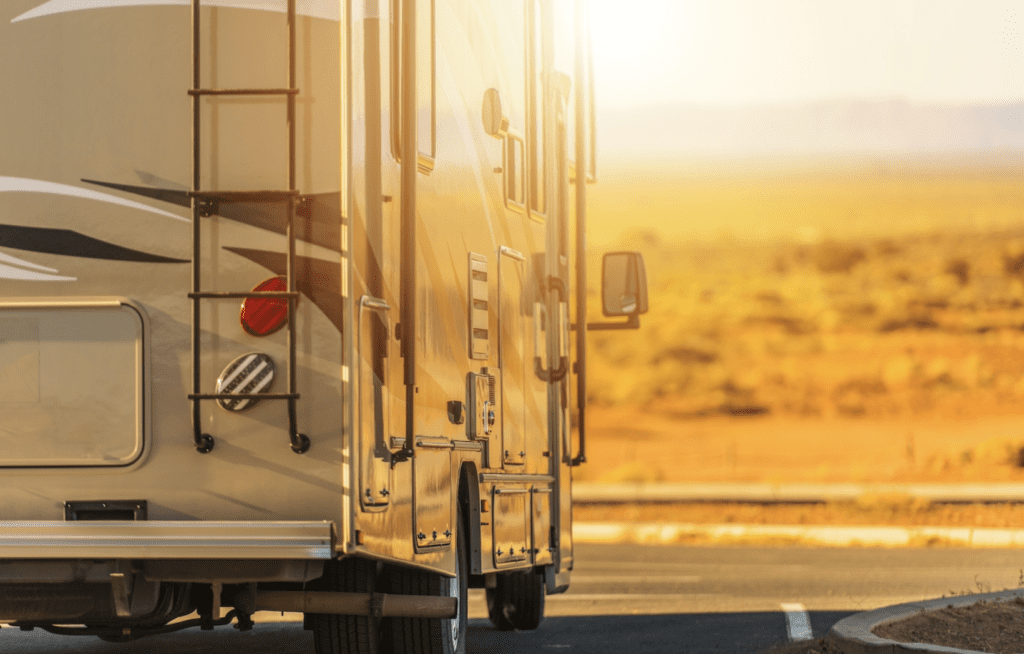 Planning the Ultimate RV Road Trip
There's nothing quite like an rv road trip to get you off the beaten path, bring your loved ones closer together, and make memories to last a lifetime.
An RV road trip takes all the excitement and nostalgia of a classic road trip and adds a touch of luxury and convenience to the experience. With an RV, you can bring along some of the comforts of home and enjoy life on the road for longer periods of time.
Planning an RV road trip is a fun and exciting process, but it also requires a fair amount of planning, packing, and preparation. We put together this guide to help minimize the stress and ensure you get the most out of your much-deserved vacation. Let's get started!
How to Plan an RV Road Trip
Let's start at the very beginning. If you want to go on an RV road trip, you will (obviously) need an RV! If you are lucky enough to have your own RV already, you will simply need to prepare it for the trip and make sure it's in good working condition before you hit the road. If you don't already have an RV, you can either buy a new one or rent one for the trip.
Below are a few resources to help you check off this first step of planning your RV road trip:
Prep: Check out our guide to RV detailing to learn more about how to maintain and prepare your RV for a road trip. If you want a professional to take a look under the hood and make sure things are in proper working order, some mechanics offer road-trip readiness services.
Buy: If you're thinking about buying a new RV, you should take some time to read through our guide to how to buy an RV. Also, if you're buying a new RV, don't forget about RV insurance!
Rent: You can also rent an RV to try out the lifestyle! We often recommend renting from Cruise America, where you can choose from a wide range of class C motorhomes and RVs and discover what best serves your needs and likes. If you're not comfortable driving the RV yet, they can even deliver it to Silver Spur and get it all set up for you! Most RV rental companies will include some insurance coverage, but you should confirm this.
Once you have your vehicle all ready to go, you can outline your route and make a budget. Make sure to plan a route that can accommodate your RV; you don't want to get stuck on an overly narrow or winding road and put your safety at risk! Your budget should include (at least) the most expensive line items, such as gas, campground fees, and food. It's helpful to know your RV's MPG so you can budget more accurately.
Next, make a rough timeline for your trip. Be sure to adjust your ETAs for safe RV travel, as you will likely travel slower in an RV than you would in a car. Many RVers follow the 3/300 rule: Drive no more than 300 miles in a single day and/or arrive at your destination no later than 3 p.m. – whichever comes first. This is generally thought to be a reasonable and comfortable driving limit. Whatever you do, don't forget to make time to "stop and smell the roses" along the way!
Once you know the estimated ETAs for your destinations, you can make your campground reservations. It's best to do so as far in advance as possible, especially for a summer road trip, as the most popular RV parks tend to fill up quickly!
As you can probably imagine, there's a lot more that goes into planning an RV road trip. Here are some more key considerations and steps to take:
Think about RV parking.
Know your electrical load.
Make packing checklists (more on this in the sections below).
Pack in stages to reduce stress.
Make sure all items in your RV are secured.
Manage your RV weight as much as possible to improve gas mileage.
Check road and weather conditions to ensure your safety.
Hit the road!
Don't Forget These RV Road Trip Essentials!
When the time comes to pack up your RV for a road trip, there are a few essential items that you definitely won't want to leave behind:
Paperwork: Make sure you have all your important documents handy, including proof of insurance, warranty documents, RV registration, personal documents and ID, RV owner's manual, campground directory, reservation documents, road map, and anything else you might need. If you're headed out of the country, don't forget your passport or other required documentation!
Navigation: Unless you know your route by heart, you will definitely need some maps or a GPS to help you navigate. Getting lost on a road trip is the quickest way to derail the fun.
RV Essentials: Be sure to pack any essential items that you need to set up and maintain your RV, including wheel blocks, leveling blocks, dump hoses, and any other related items.
Car Essentials: Your vehicle might have problems on the road, so hope for the best but prepare for the worst! Make sure you have jumper cables, spare batteries or a battery charger, and any other related items.
Safety Essentials: Safety should always be a priority, so don't forget to think about what safety items you might need, such as a fire extinguisher, a first aid kit, road flares, etc.
Of course, there are many more items you'll want to pack for an enjoyable RV road trip. Read on for a more complete checklist!
Not Sure What Else to Pack? Make a Road Trip Checklist
The great thing about traveling in an RV is that you have room to pack more than just the essentials. In addition to the key items mentioned above, make a checklist that includes other items like:
Electronics, chargers, and adapters
Portable wifi hotspot or signal booster
Entertainment (cards, board games, movies, music, books, journals, etc.)
A fan and/or heater
Durable dishes and protectors
Groceries
Clothing
Toiletries
Camping chairs
Other camping and outdoor adventure gear (outdoor grill, hammock, hiking gear, fishing poles, biking gear, etc.)
For more detailed RV packing checklists, take a look at these printable packing checklists from Campanda Magazine.
Convenient Road Trip Food & Snacks
Road trips can get expensive if you eat out for every meal, so be sure to do some meal prep and planning in advance if you're looking to save money. The beauty of traveling in an RV is that you can conveniently store your food and whip up a meal from anywhere; just pull over on the side of the road, maybe somewhere with a nice view, and enjoy a warm, gourmet meal from the comfort of your own RV!
To save money and space, it's a good idea to pick a few go-to meals that are easy to prepare and rotate them out so you don't get sick of them. Even better, find recipes that use similar ingredients and make sure you're always stocked up on those key ingredients. Unless you're looking for a challenge, it's usually best to choose simple recipes with fewer ingredients that don't require a lot of fancy equipment.
Because most RVs have smaller-than-average refrigerators and pantries, try to buy foods in smaller quantities and smaller packages. For example, you can buy a mini Sriracha bottle rather than the full-size one.
To make cooking in your RV kitchen more convenient, it's a good idea to do some "meal prep" and have a few things ready to assemble. Raw meals or snacks that don't require any cooking work great in a pinch. For example, you can prepare a salad full of veggies and other goodies and then simply add dressing when you're ready to eat. Stock your fridge with easy picnic items like potato salad or pasta salad, and stock your pantry with plenty of non-perishable snacks.
If you're worried about limited space inside your RV, take your cooking outdoors as much as possible. Do your prep on a picnic table where you can spread out and then cook your food on the grill or open fire! Cooking outdoors makes the whole experience more fun and memorable.
Last but not least, try to cook once and eat twice as much as possible while on the road. This means cook one big meal and then have plenty of leftovers to enjoy the next day. It'll make your midday pit stop for lunch even quicker and easier.
Oregon Road Trip Inspiration
Now that you know how to prepare for the perfect RV road trip, we can focus on the best part of the process: choosing your dream destination! If you're looking for some inspiration, check out our guide to some of the best RV destinations across the United States.
We may be biased, but we think that Oregon is the ideal state for a road trip, thanks to its temperate weather, diverse climate, friendly atmosphere, and endless natural wonders. It's home to some of the best hikes in the country, tons of great campgrounds, countless waterfalls, botanical gardens galore, and so much more to discover. You could travel around Oregon for a lifetime and never get bored!
Ready For an RV Road Trip Adventure?
Silver Spur RV Park & Resort is a top-rated RV park in Oregon. Conveniently located in the world-renowned Willamette Valley close to Silver Falls State Park, the Oregon Garden, and the charming, historic town of Silverton, this is a tough road trip destination to beat! Plus, we offer resort-like amenities, including a pool, hot tub, game room, group gathering areas, stocked fishing pond, walking trails, and much more.
Ready to make some memories? Make Silver Spur a destination on your road trip and we'll help you experience all that Oregon has to offer!
Happy travels and stay safe on the road!