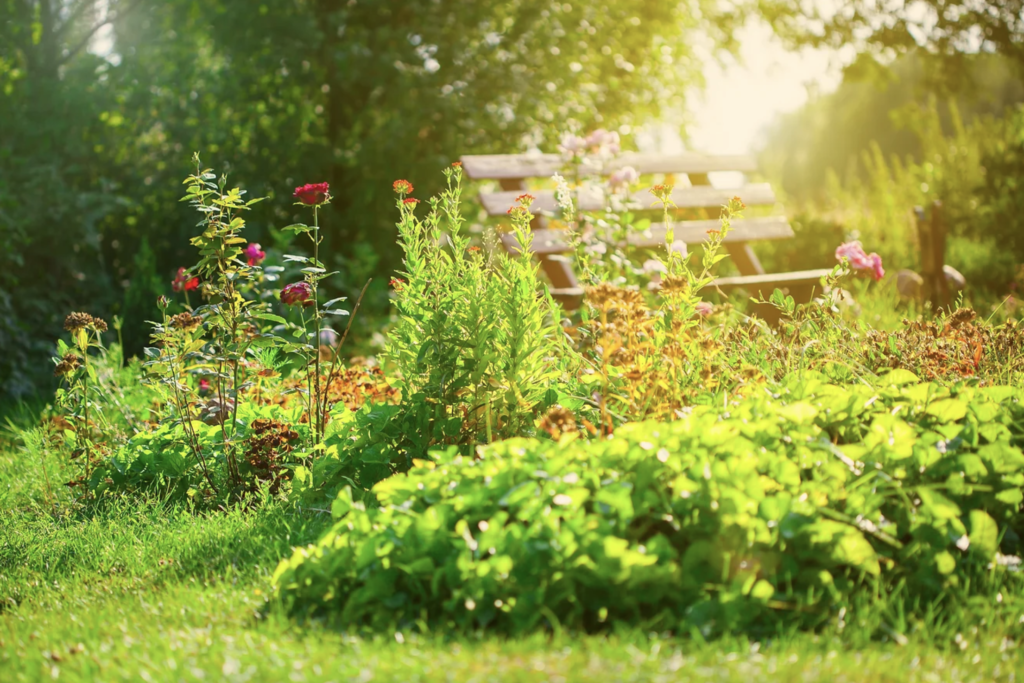 Off the Beaten Path: Oregon Botanical Gardens
Oregon is a state known for its stunning natural beauty and plethora of parks, so it should come as no surprise that it's also home to some world-renowned botanical gardens and arboretums. Trying to decide which to visit first can be overwhelming, so we've highlighted a few of the standout Oregon gardens that you definitely won't want to miss!
Experience the Oregon Botanical Gardens in Silverton!
The Oregon Garden, located in the charming and historic town of Silverton, Oregon, is one of the most popular gardens in the state, and for good reason! This botanical wonderland spans 80 acres and has something for everyone to discover and appreciate, including 20 specialty gardens we'll detail in the section below. The Oregon Garden hosts many family-friendly and festive events throughout the year, including Christmas in the Garden, which features a display of over one million lights, an ice skating rink, vendors, live music, Santa, mulled wine, fire pits, choirs, a snowless tubing hill, and more. The garden lands also house the famous Gordon House, Oregon's only Frank Lloyd Wright-designed home.
Take a Nature Walk Through 20 Speciality Gardens
The Oregon Garden is really 20 different botanical and specialty gardens packed into 80 stunning acres! You could spend days enjoying all the unique and diverse scenery here, so we've summarized the different gardens below to help you decide where to begin:
Amazing Water Garden: This award-winning and sustainable garden features a circular water garden with an ornate bridge, crisscrossing paths, and a cascading waterfall.
Axis Garden: This garden incorporates patterned turf and plantings that change colors with the seasons, as well as an impressive fountain.
Bosque: This is a large central plaza with 40 Pacific Sunset Maples scattered throughout four reflecting ponds. Don't miss this garden if you visit during the fall – the colorful foliage of the maples reflected by the ponds is magnificent!
Children's Garden: The kids will love exploring this garden, which features a treehouse, Hobbit House, animal-shaped topiary, and much more.
Conifer Garden: This garden boasts one of the largest collections of dwarf and miniature conifers in the United States.
Home Demonstration Garden: This garden is the perfect place for home garden enthusiasts to get some inspiration! You can even purchase plants to take home.
Honor Garden: This space is dedicated to the 165 donors whose generosity and dedication helped build The Oregon Garden between 1993 to 2002.
Lewis & Clark Garden: This educational garden acts as a living museum, showcasing many plants that were documented by Meriwether Lewis and William Clark more than 200 years ago.
Medicinal Garden: As the name suggests, each plant found in this garden has unique medicinal properties.
Northwest Garden: This garden celebrates all the beautiful plants and trees of the Pacific Northwest region.
Pet-Friendly Garden: Traveling with the pup? Take them for a stroll in this dog-friendly garden.
Rediscovery Forest: This is the perfect place for a long nature walk among classic Oregon Douglas fir trees.
Rose Garden: This garden showcases nearly 40 rose varieties, including The Oregon Garden's signature, rose.
Rose Petal Fountain: Here, you can admire a 30-foot-high cascade of water framed by colorful annual flowers and overlooking the beautiful Willamette Valley.
Sensory Garden: This therapeutic garden stimulates the senses with powerful smells and unique textures. Don't miss the rain curtain, which is 20 feet long and eight feet high!
Silverton Market Garden: This garden celebrates the incredible abundance of the Willamette Valley, from vegetables to seeds, fruits, nuts, and more. All the produce is donated to local families in need and you can even volunteer your time with some hands-on gardening.
Train Garden: Another fun spot for the kids, this garden houses 120 feet of circular track and a train that celebrates the history of the region.
Tropical House: Here, you can see unique plants from tropical and subtropical regions, such as hibiscus, oleander, mandevilla, orchids, bananas, and much more. You'll feel like you've stepped into a humid jungle!
Wetlands: This sustainable garden uses treated wastewater from the City of Silverton and transforms it into a thriving wetlands habitat for a variety of wildlife and plants.
Bee Apiary: What are flowers without bees? This section of the garden celebrates and protects bees, one of many insects responsible for pollinating 90% of the world's 369,000 flowering plant species.
With so many incredible gardens to explore, you just might need to spend a few days at The Oregon Garden. After a peaceful day in nature, dine out at one of the many great Silverton OR restaurants, and then come stay with us at Silver Spur!
Visit the Japanese Garden and More in Portland
If your travels take you up north, be sure to check out some of the spectacular botanical gardens in Portland, Oregon. Not to be missed is the world-famous Portland Japanese Gardens, which the former Ambassador of Japan to the United States described as "the most beautiful and authentic Japanese garden in the world outside of Japan." It is a gorgeous 12-acre garden celebrating eight different traditional garden styles, complete with an authentic Japanese Tea House, stunning architecture, and breathtaking views of Mt. Hood.
There are several other standout gardens in the Portland area to experience, including the Portland International Rose Test Garden, the Lan Su Chinese Garden, and the Crystal Springs Rhododendron Garden, just to name a few.
Continue Your Sightseeing Adventures With More of Oregon's Botanical Gardens
As you can see, there are plenty of amazing botanical gardens to explore in Oregon. We may be biased but The Oregon Garden, with so many specialty gardens and incredible events year-round, is tough to compete with. If you only have time to visit one botanical garden in Oregon, we highly recommend you start here in Silverton!
If you're a garden enthusiast and you have more time, be sure to pay a visit to these other great gardens in the Silverton/Salem area:
Bush's Pasture Park Rose Garden, a botanical garden in Salem.
Adelman Peony Garden, a garden and nursery in Salem.
Wooden Shoe Tulip Garden, a sprawling tulip garden and festival grounds in Woodburn.
Bauman's Farm and Garden, a garden and nursery in Gervais.
Schreiner's Iris Gardens, located just north of Salem.
All these destinations are conveniently located nearby (we're just a five-minute drive or a 30-minute walk from The Oregon Garden!), so come stay with us and make Silver Spur RV Park & Resort your home base!