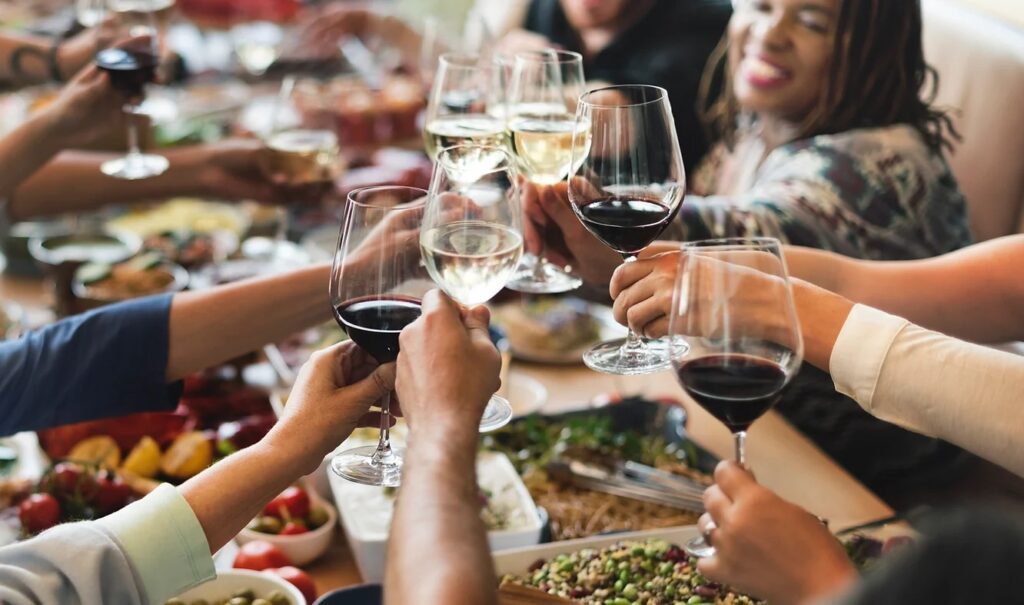 Your Local Guide to Silverton Oregon Restaurants
Silverton, Oregon may be a relatively small town, but there's no shortage of delicious, and one-of-a-kind dining options here. In fact, people travel from around the world to sample the incredible produce found in our very own backyard: The Willamette Valley!
As a favorite Silverton OR lodging option here in town, we're often asked by our guests for restaurant recommendations, so we put together this list of some of our all-time favorite spots! Whether you're looking for a quick takeout option or a romantic dinner along the creek with a bottle of local wine, we've included an option to satisfy every appetite.
An Introduction to Silverton Oregon Restaurants
Thanks to Silverton's ideal gastronomical location in the abundant Willamette Valley, many restaurants in town highlight local, organic, seasonal produce from the region. What's more, a large number of great cafes and restaurants are situated along Silver Creek, which runs through the center of downtown — so you can enjoy meal after meal on patios and decks overlooking the water!
It's hard to narrow down all the great dining options in town to just our top 10, but below are some local favorites where you can't go wrong.
10 of Our Favorite Silverton Oregon Restaurants
10. Ratchet Brewery: We were so happy when this popular Salem brewery recently opened up a second location here in Silverton. They offer a wide range of microbrews, a large outdoor seating area, and a growing food menu (currently just bar snacks) as they complete their kitchen remodel.
9. Creekside Grill: As the name implies, this is another creekside dining option in town. This restaurant and bar offer a large, diverse menu including salads, fusion tacos, burgers, pizzas, and more. This is one of the most popular spots in Silverton for dinner with the most reviews on TripAdvisor.
8. Silver Falls Brewery Ale House: Also on Jersey Street in historic downtown Silverton, this is our favorite spot in town to sample some local brews. In addition to their great beers, they offer a menu of handcrafted food, including starters, soups, salads, burgers, and sandwiches. They have a great outdoor patio with a fire pit and a welcoming, family-friendly atmosphere. Don't miss their "Hoppy Hour" Monday through Friday!
7. Mac's Place: This restaurant is, in fact, the oldest building on the Silverton National Historic Registry, and the only building to survive the fire of 1934! It's a well-loved Silverton institution serving up build-your-own pizzas and burgers, ever-changing nightly specials, and live music. They have a large, heated outdoor patio right on Silver Creek and serve plenty of gluten-free and vegetarian options.
6. Silverton Wine Bar & Bistro (AKA Howard Hinsdale Wine Cellar): If you're looking to sample some world-renowned Willamette Valley wine while you dine, this is a great option in town, situated right along Silver Creek. Located in a beautifully restored historic building, it's the perfect place for a romantic lunch or dinner date.
5. El Caporal Taqueria: Craving some authentic Mexican food? This food truck serves up some mouth-watering tacos, tortas, burritos, sopes, tostadas, all-day breakfast, and much more at great prices. They even have a drive-through window so you can conveniently grab some takeout to bring back to your RV!
4. Thai Dish Cuisine: This restaurant located in the Silverton Antique Mall is one of our favorite takeout/delivery options in town. Its classic Thai food is highly rated on sites like Google and TripAdvisor and customers frequently make the trip out from Salem just to eat here.
3. Live Local Cafe: Live Local, Silverton's "original coffee house," serves fantastic coffee, freshly-baked goodies, crepes, and a seasonal food menu in a beautiful creekside location with outdoor seating. There's nothing better than sitting along the river on a sunny day, enjoying a perfect cup of coffee and a warm scone! They also have a professional space where you can get work done while you fuel up.
2. The Old Oak Oven: A tiny, vintage camper-turned-food-cart, this charming spot on Jersey Street serves amazing woodfired pizzas made with sustainable and local ingredients. You can get pizza by the slice or order a whole pie, but be sure to place your dinner order early as they are known to sell out in the evenings! They have great gluten-free pizza options too.
1. Gather: Gather is a bistro-style restaurant located in the heart of Silverton's historic district, serving breakfast, brunch, and lunch. We love this restaurant because they celebrate the incredible local, organic produce of our very own Willamette Valley. In addition to spins on classics like chicken and waffles, they offer delicious vegan and vegetarian options too!
Restaurants in Silverton Oregon That Deliver to Silver Spur
Of the restaurants featured on this list, Thai Dish Cuisine (#4) and El Caporal Taqueria (#5) currently offer delivery options in the Silverton area. For even more Silverton food delivery options, check sites like GrubHub or UberEats.
Recap of Silverton Oregon Restaurants
As you can see, there are lots of great restaurants to experience here in Silverton, so get out there and get eating… Bon appetit! For more recommendations on things to do while you're in town, check out our article highlighting the 15 best things to do in Silverton Oregon.
If you're looking for somewhere to stay that's close to all these destinations and more, we're ready to host you here at Silver Spur RV Park & Resort! We have plenty of RV sites, teepee camping, and a cozy cabin available for rent. Silver Spur is located just outside Silverton Oregon on 20 Acres of landscaped land. Our resort features a pool and hot tub complex, several stocked fishing ponds, walking trails, family activities, and great group gathering spaces. Book your stay with us today!