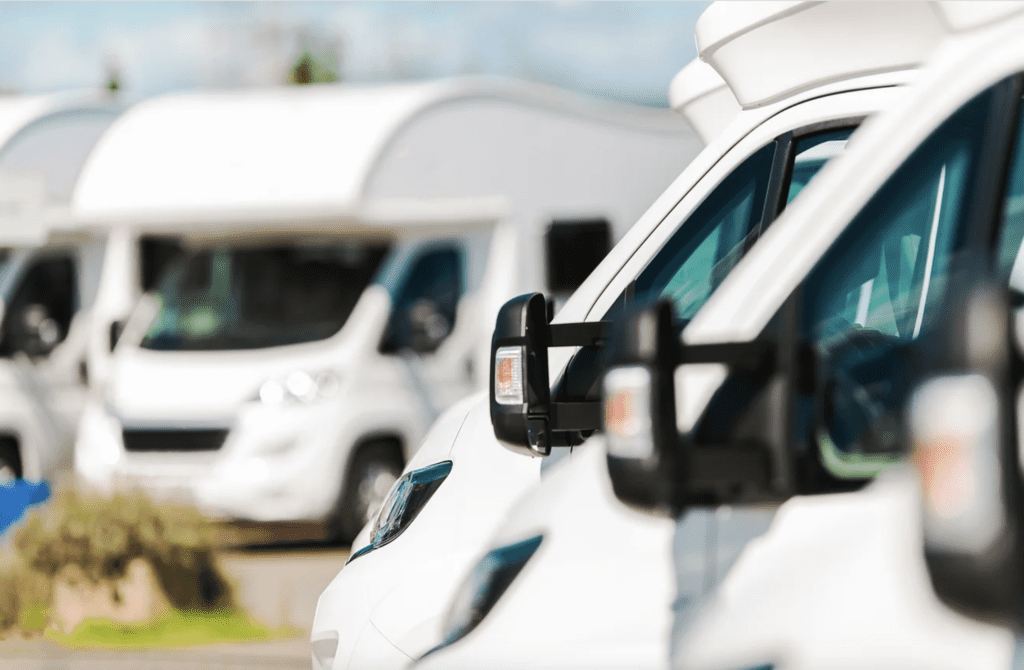 How To Buy an RV & What You Need to Know
The Recreational Vehicle (RV) market is booming. In May 2020, RV dealers throughout the country saw increases in sales as high as 170% compared to the previous year. RVs are gaining popularity for many reasons. For one, in the face of the COVID-19 crisis, RVing is seen as a more safe and more responsible method of travel.
If you're one of the many Americans contemplating joining this growing RV movement, buckle up, because you are about to begin an exciting new chapter. Choosing your new RV is the first of many adventures on the horizon! As passionate RVers ourselves, we put together this guide to help you start your search for the perfect new RV.
Once you have your new RV and are ready to hit the road, come stay with us and kick off your travels with some top-rated Salem Oregon RV camping!
Tips on How to Buy an RV
Buying an RV is a significant investment, so be sure to take your time and do your due diligence. Below are some tips to help you get started on your search for the perfect RV:
Test out the RV lifestyle before you commit to it. Have you spent much time in RVs before? If not, you may want to rent a few different RVs and see how you like them. It's easy to romanticize the idea of traveling in an RV, but it's certainly not for everyone! Make sure you love it before taking the plunge.
Tap into the RV community and ask others for recommendations. There are lots of RV communities and online groups where you can seek advice prior to owning your own RV. Having a network of fellow RVers once you do purchase an RV will give you a place to go for tips and recommendations, not to mention socializing!
Think about how you plan to use your RV. Are you looking for an RV for full-time living? Or just weekend trips? How many people will be traveling regularly in the RV? Do you hope to entertain or are you more of a recluse traveler? Try to envision how you will spend time in your RV and think about how that impacts the setup and features you want.
Put together a wishlist. It's a good idea to put a pen to paper and list out all the things you need and want in an RV. Better yet, prioritize your wishlist, starting with the things you can't live without and ending with the more far-fetched dream items.
Learn about the different types of RVs out there. There are many different types of RVs, from Class As, to Class Cs, fifth-wheel travel trailers, and much more. Make sure you understand the differences and similarities so that you can make an informed buying decision.
Set a budget and don't overextend yourself. Also, start saving up as early as you can. Keep in mind that there are financing options available if you need them.
Visit dealerships to check out and compare RVs in person. There's no better way to get a feel for an RV than to see it and test out all the features in person.
Be sure to look online as well. As important as it is to see the RV in person before buying it, don't rule out finding one online. Many used RVs can be found on sites like Craigslist and even Facebook Marketplace.
Enjoy the process! Last but not least, be sure to have fun while you look for your new RV. The search for the perfect RV can be an exciting adventure in itself.
Should You Buy New or Used?
You should definitely consider both new and used RVs in your search — don't rule out either option until you've explored what's out there!
New RVs are preferred by some RVers because they have no risk of prior damage, which means they should require less maintenance and upgrades, at least initially. With new RVs, you also have a better chance of finding exactly what you're looking for. In recent years, RVs have been adding many new technological features that increase both convenience and safety, such as backup and side cameras that can reduce blind spots and make parking easier. This is another reason why many RVers prefer to buy new.
On the other hand, used RVs are a great option for those looking to save money on the cost of the RV itself as well as the price of insurance. Keep in mind though, there is a greater risk of underlying damage that could result in expensive repairs and upgrades down the road. So if you go the used route, plan to dedicate extra time to researching and testing out the RVs you're interested in and don't rush into a decision. Below, we will provide some helpful tips for buying a used RV from a private seller.
How to Buy a Used RV from a Private Party
When buying used from a private seller, it's important to check the Vehicle Identification Number (VIN) through sites like FAXVIN or RV Checks, which will list any reported accidents, manufacturer recalls, whether it was stolen, storm damage, and any reported odometer readings.
Wherever possible, it's also best to conduct a thorough inspection of the RV in person. At a minimum, your inspection should include checking for mold or water damage, checking the caulking, looking for any rust or corrosion, and carefully inspecting the walls, ceiling, floors, and roof. And don't just look! Walk all around, open cabinets and drawers, get up on the roof, and test things with your hands. Additionally, it is best practice to have a mechanic inspect the vehicle for any underlying damage or internal problems.
Top RV Brands to Consider
The RV industry has grown significantly in recent years and there are now more manufacturers, brands, and options to consider than ever before… it can get overwhelming fast!
To help you narrow down your search, we've broken down some of the most popular RV brands of 2019 in the United States (according to Business Insider) by their type:
Travel Trailers: Jayco, Cherokee, Wildwood, Salem, and Rockwood.
Fifth Wheel RVs: Montana, Reflection, Cougar, Eagle, and Solitude.
Class A RVs: Winnebago, Allegro, A.C.E, Coachmen, and Georgetown.
Class B RVs: Winnebago's Touring Coach, Erwin Hymer, Winnebago, Airstream, and Pleasure-Way.
Class C RVs: Four Winds, Coachmen, Winnebago, Sunseeker, and Chateau.
When is the Best Time to Buy an RV?
RVs are considered seasonal vehicles, meaning demand for them fluctuates throughout the year. The slow season for RV dealers typically begins at the end of September and lasts until new models start to come out in the new year. That's why, if you're looking to get the best deal, fall and early winter tend to be the best times of year to buy an RV from a dealer. If you're on the hunt for a used RV, fall and winter are also great seasons to search; after the busy summer season comes to a close, more people decide to put their RVs up for sale.
Pro buying tip: Keep an eye on gas prices, as spikes can trigger special deals on RVs!
Final Thoughts on Buying an RV
We hope this guide helps you find the best RV for the best deal so you can get out there and join in on the fun. If your travels bring you to Oregon, we'd love to host you and help you discover all that Salem, Silverton, and the Willamette Valley have to offer!