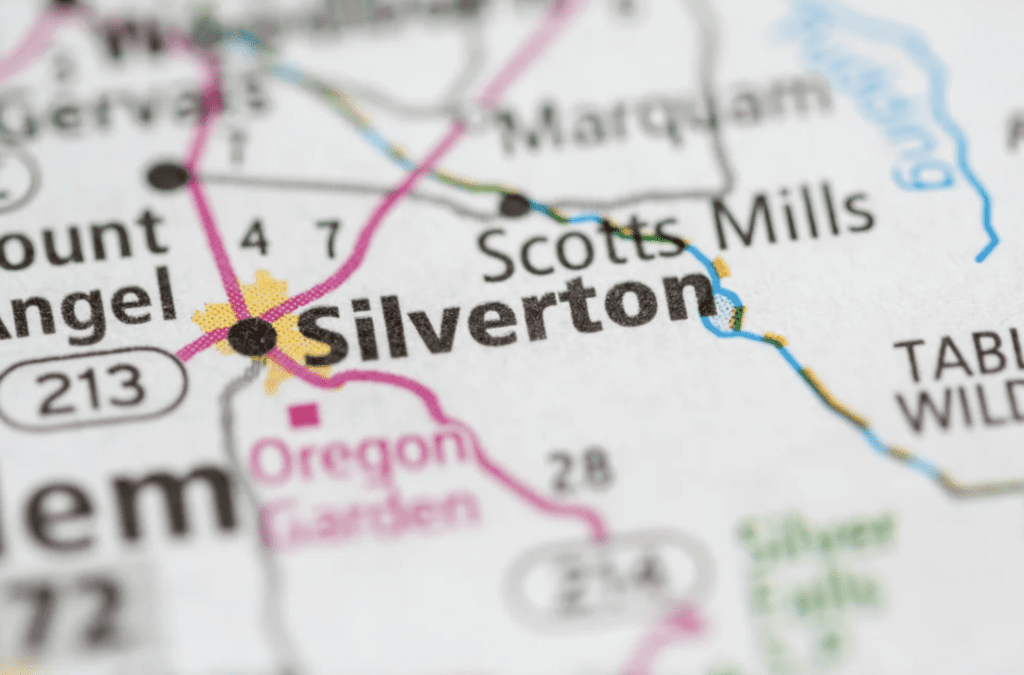 Your Guide to Silverton Oregon Lodging Options
Are you planning a trip to Silverton, Oregon? If so, you are in for a treat! There's so much to love about Silverton, a charming and unique town surrounded by the world-renowned scenery of Silver Falls State Park (dubbed the "crown jewel" of Oregon) and the bountiful Mid-Willamette Valley. Whether you are looking for outdoor adventure, family fun, art and culture, delicious food, festive events, locally-produced wine, or craft beer, Silverton is sure to exceed your expectations. And no matter your style of travel, there are plenty of Silverton Oregon lodging options to consider.
Fun & Unique Silverton Oregon Lodging Options
Although Silverton, Oregon is a relatively small town, there is still a wide variety of accommodation options to consider. The best lodging choice for you will depend on the kind of experience you're after. Below are a few different lodging ideas to explore:
RV Park & Resort: If you're coming to Silverton to experience the stunning scenery and natural wonders of the region, you might want to stay at an RV park and resort, with nature right outside your doorstep. Silver Spur RV Park & Resort is a standout option in Silverton due to its prime location and a long list of activities and amenities, like a pool and jacuzzi, a game room, lodge, outdoor gathering spaces, and more. The park is open year-round and long-term stays are available.
Cabin: If you don't want to stay in an RV, but still want a more outdoorsy, "glamping" experience, how about a cozy cabin in Silverton? Our cabin at Silver Spur is a convenient and affordable lodging option for a couple.
Teepee Camping: If you are feeling adventurous and want a one-of-a-kind, memorable stay, maybe teepee camping will excite you and the kids! These teepees sleep 4-6 children or 3-4 adults comfortably and are located close to the Silver Spur premium RV sites.
Camping: If you prefer full-on, bring-your-own-tent camping, check out the Reserve America website for sites near Silverton. Keep in mind, these will probably be located a little further away from the center and the action in town.
Home-share: There are also plenty of home-share sites with options in and around Silverton. This is a good option if you want to stay in a more quiet, residential area.
Silverton Oregon Hotels
Of course, for a more traditional stay, there are several hotels and motels in the town of Silverton to choose from as well. Many of these are located near downtown Silverton. You can also find a wide variety of hotels and motels a little further away in nearby Salem, Oregon.
If you're looking to stay at a hotel, you should expect to pay more per night compared to other lodging options listed in the section above. The average price of a hotel stay in the United States, including taxes and fees, was $180.12 in 2017 and has been on the rise pretty much ever since.
What's Better Than a Silverton Oregon Hotel?
We may be biased, but we think staying with us at Silver Spur RV Park & Resort is way more fun and memorable than staying at a hotel. Here are some key reasons why:
You can save money with more affordable lodging options. Our cabin rental and RV sites are more affordable per night than most hotels in town. Plus, we offer weekly and monthly discounts for longer stays!
We have multiple, unique lodging options, all in one place. The kids can stay in an authentic teepee right next to your RV spot!
You'll have more opportunities to connect with nature and spend time outdoors. We have walking trails, stocked fishing ponds, and outdoor gathering spaces to enjoy during your stay.
You can relax and unwind here. After a long day of adventures, you can enjoy a relaxing soak in our hot tub or curl up by the fireplace in our main lodge with a good book.
We offer fun for the whole family. The kids will have a blast hanging out in our game room, swimming in our pool, and playing on the play structure.
You can enjoy the comfort, privacy, and convenience of your own RV. Unlike staying at a hotel, with an RV, you'll have a kitchen, dining area, fire pit, and other amenities to make your trip more convenient. You can also bring more of your favorite things with you, whether that be food, drinks, books, movies, outdoor gear, bikes, games, etc. If you don't have your own RV, you can rent one nearby or stay in our cabin or teepees instead.
You can get to know other like-minded people and enjoy a sense of community. We have great group gathering sites, including dining areas and fire pits. When possible and safe, we host fun gatherings and social hours so our guests can get to know one another.
Location, location, location! We're conveniently located in the town of Silverton, right next to the Oregon Gardens and just a quick drive from Silver Falls State Park and countless other wonders in the Willamette Valley.
Overall, we'll do everything we can to make your stay at Silver Spur comfortable, fun, and memorable! With several decades of combined experience in RV park management, we pride ourselves on providing top-notch customer service.
Best Areas in Silverton Oregon
As mentioned above, the town of Silverton is relatively small, so as long as you stay close to town, you'll be close to most of the main attractions. The quaint, historic downtown area of Silverton is situated along Silver Creek. Many of the buildings in this area date back to the 1800s! In the heart of downtown, you'll find many antique and vintage shops, as well as cute cafes, creekside restaurants, and breweries.
Beyond the downtown area are more quiet, residential neighborhoods. Just to the west of Silverton is another beautiful and popular area to explore, home to the famous Oregon Gardens, the Frank Lloyd Wright Gordon House, and Silver Spur Rv Park & Resort.
The small Bavarian-style town of Mt. Angel, just an 8-minute drive away from Silverton, is another interesting area to explore.
Silver Falls State Park is located less than a 20-minute drive from the center of town. Within a short drive, you'll also find plenty of Willamette Valley wineries and farms.
Fall in Love with the City of Silverton
Be warned: You just might fall in love with Silverton and never want to leave! Below are some of our favorite things about Silverton and the surrounding areas:
Antiques: There are so many great antique and vintage stores for shopping in downtown Silverton, primarily situated along S. Water Street.
Murals: Walking around town, you'll quickly notice a large number of colorful murals, highlighting local history and culture.
The Oregon Garden: Don't miss this 80-acre botanical wonderland while you're in town! You'll be blown away by the beauty of the 20 specialty gardens, including a Sensory Garden, a Rose Garden, and even a Pet-Friendly Garden. Be sure to take a look at their event calendar, as they hold many fun, festive events that the whole family will enjoy.
Famous architecture: In addition to the historic buildings of the downtown area, make sure to check out The Gordon House, a famous and unique house designed by the influential architect Frank Lloyd Wright.
Hiking and biking: As mentioned above, Silver Falls State Park is another must-see while in Silverton. With over 24 miles of walking trails, 14 miles of horse trails, a 4-mile bike path, and a trail of 10 breathtaking waterfalls, you can spend days exploring the incredible natural scenery here.
Craft Breweries and Wineries: Check out this blog post, where we highlight 7 outstanding nearby wineries and breweries, and many more things to do while in town!
Silverton, Oregon is a wonderful place to visit year-round, with temperate weather and fun, seasonal activities, and festivities for the whole family!
Final Thoughts on Silverton Oregon Lodging
No matter your preferred method and style of travel, you're sure to find something new and exciting in Silverton. With such a wide variety of unique lodging options to choose from, and so many sights and events to appreciate throughout the year, Silverton, Oregon, might even become your go-to travel destination!
As mentioned above, Silver Spur RV Park & Resort offers a range of accommodation options, from premium RV sites to exciting teepee camping, to a comfortable, fully-furnished cabin. Our park is in a wonderful, central location, close to town and the incredible nearby gardens. Unlike other RV or camping options in the area, we offer upscale facilities and on-site activities like a pool and hot tub, main lodge, game room, fishing pond, playground, group activity, meeting rooms, and more to make your stay extremely comfortable and memorable. You can stay with us for just a night, or if you do end up falling in love with Silverton, we offer monthly, discounted rates.
What are you waiting for? Reserve your stay online now or give us a call at (503) 873-2020 – we can't wait to host you!