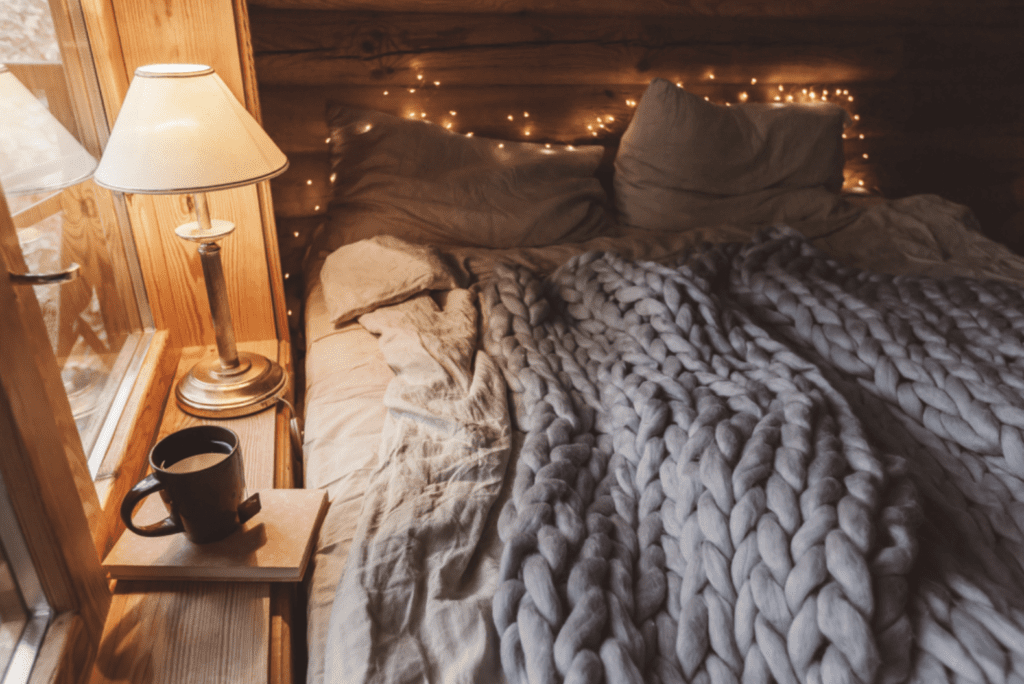 Oregon Winter Cabin Rentals
Renting a cozy cabin is a quintessential wintertime experience, especially here in Oregon. Staying in a cabin is a special type of getaway that's totally different from staying in a hotel. For one, you get to enjoy much more privacy, peace, and quiet than you would in a typical hotel. Cabins also tend to be closer to nature, perfect for those interested in outdoor activities or just escaping from the hustle and bustle of the city.
Sometimes cabin rentals provide total solitude, and other times they're more communal. For example, many cabins here in Oregon are part of larger resorts. Staying at a resort means you can access additional amenities and entertainment, whether that be a fishing pond, main lodge, game room, etc. It also means you can easily travel with a group of friends!
As an added bonus, renting a quaint little cabin is a more affordable lodging option than a larger vacation rental or luxury hotel. With the money you can save on the cost of accommodation, perhaps you can splurge on a few fun outings or activities. This will make your vacation that much more exciting and memorable.
5 Must-Haves for Winter Vacation Rentals
There are so many different types of winter vacation rentals out there. To help you narrow down your search, here are some important things to look out for:
Comfort: Is a cabin really a cabin if it's not cozy and comfortable? When not out exploring, you'll probably want to snuggle up with a warm drink, read a good book, take a nap, or just kick back and relax. Some cabins in Oregon are very bare-bones and rustic, while others (like ours) come more fully furnished.
Fireplace or Fire Pit: If you're looking for a winter cabin, you might want to search for one with a fireplace or fire pit. You'll want a place where you can warm up after a day of winter activities, especially if you'll be out in the snow. Our cabin at Silver Spur has its own outdoor seating area with a fire pit, as well as a main lodge with a roaring fireplace.
Entertainment: If you're looking to completely unplug, there are many off-the-grid cabins out there where you can be left alone with your thoughts and zero distractions. But if you prefer some entertainment while you're on vacation, you might rather stay in a cabin like ours, one that comes complete with wifi and a television, plus access to a community game room, stocked fishing ponds, a playground, and more. These kinds of amenities are especially valuable when you're traveling with the kiddos!
Hot Tub: In the wintertime, there's nothing quite like a cabin with a hot tub. Here at Silver Spur, we have a hot tub that's open year-round. It's the perfect place for a warm, relaxing soak after a long day of outdoor adventures in the wintertime!
Location: For many people, the main reason for renting a cabin is to immerse themselves in the local scenery and/or explore some nearby attractions. So location is absolutely key! In Oregon, you can find great cabins nestled up in the mountains, on lakes, at the coast, or near some majestic waterfalls. Our cabin here at Silver Spur is just a quick drive from more than ten incredible waterfalls and endless hiking trails.
Because the location is so important, let's take a closer look at some popular winter vacation rental destinations here in the Pacific Northwest…
Winter Cabin Rentals in Oregon
In the winter, Oregon offers an incredible array of scenery and activities. Some love heading to the mountains to experience classic, snow-covered cabins, while others head to the coast for wide-open, empty beaches with views of the beautiful Pacific Ocean.
Additionally, a growing trend that we've seen is to visit Oregon's natural attractions during the winter, as they are far less crowded and offer new, seasonal spectacles to enjoy. To witness the majestic, icy waterfalls in Silverton, Oregon, come stay in our new, cozy cabin at Silver Spur RV Park and Resort.
No matter your preference, you'll find plenty of winter cabin rentals in Oregon!
Winter Cabin Rentals in Mt. Hood, OR
Mt. Hood, Oregon is an exquisite winter destination offering access to exciting winter sports like skiing, snowboarding, snowmobiling, night skiing, snowshoeing, cross-country skiing, tubing, and even cosmic tubing with 600,000 LED lights, laser light shows, rock music, and more!
Winter cabin rentals in Mt. Hood, OR can be found in three main areas: ZigZag, Rhododendron, and Government Camp. ZigZag and Rhododendron are located further from the action but offer forest views, larger cabins, and sometimes river access, all at a more affordable price. Government Camp is the most well-known area, just steps from chair lifts, cozy restaurants, and breweries. Government Camp is home to many cozy, A-frame cabins with roaring fireplaces, and if you're lucky, a hot tub to warm up in after a day out in the snow.
While in Mt. Hood, we suggest checking out the historic Timberline Lodge where you can ski, snowshoe, or just cozy up by the rock fireplace with their famous hot chocolate and some board games. For movie-buffs, the Timberline Lodge might look familiar as it was the filming location for 'The Shining' with Jack Nicholson. The lodge is also full of historic photos and incredible views.
Oregon Coast Winter Cabin Rentals
Oregon Coast winter cabin rentals come in all forms, from large, beachfront mansions to small, cozy homes, quickly warmed by a roaring fire. Although Oregon Coast winter cabin rentals might not be the obvious choice when mountains are so close, there is a remarkable level of peace on the Oregon Coast during the winter. Some days you might be the only one on the beach and you can relax with your thoughts or loved ones in a quiet and serene setting.
Although you might not see many people, you may have to share the beach with sea lions who come to the Oregon Coast to breed in the winter. Along with the sea lions, you may even spot one of the 20,000 grey whales migrating along the coastline from mid-December to mid-January.
After a crisp walk on the beach, you may find yourself in a quaint restaurant warming up with a steaming bowl of fresh clam chowder, steamer clams, or a hot drink! In addition to cozy lodging, restaurants, and coffee shops, coastal towns on the Oregon Coast are full of quirky art galleries, craft shops, arcades, bookstores, old-fashioned candy shops, and many other attractions that can be enjoyed no matter the weather.
Packing Tips for Your Next Winter Vacation
Once you settle on a destination for your next winter vacation, take some time to make a packing list and think of ways to make your vacation extra special. A little extra prep goes a long way!
Check your weather app before you go. If you're headed somewhere cold or snowy, it might be a good idea to bring some extra blankets and warm clothes to make sure your stay is cozy and comfortable. If you want to experience the outdoors, make sure you have all the gear you'll need – whether that be snowshoes, some sleds, ski gear, or just a pair of sturdy boots for walking in the snow.
If you'll be spending time indoors, maybe pack some holiday movies, good books, or fun games to help keep you and the family entertained during your cabin stay. If you're traveling over the holidays, consider packing a few decorations to make your stay more festive and homey!
No matter what, always be sure to read the cabin listing and amenities carefully. Your cabin rental may or may not include bedding, cooking supplies, shampoo, etc.
How to Find the Best Winter Cabin Rentals
Booking your Oregon winter cabin rental can be done through homeshare sites like Airbnb, VRBO, or Vacasa. There are tons of homes for rent on these sites, so it can take time to sift through them and find the specific kind of cabin you're looking for. If you go this route, we definitely recommend applying filters to help refine your search and reading the reviews carefully. Homesharing can be a hit-or-miss experience, so do your due diligence!
For something a little rustic, more like a "glamping" experience, you can check out sites like HipCamp or GlampingHub. Additionally, many cabin rentals or yurt rentals can be found on the Oregon State Parks website. However, some of the state parks in Oregon are quite popular and require booking far in advance. Plan accordingly!
If you prefer to support a more established, local business, we invite you to check out our very own cozy cabin and bungalow rentals here at Silver Spur RV Park & Resort!
Booking Your Oregon Winter Cabin Rental
Silver Spur RV park and resort is located in Silverton, Oregon close to the infamous Silver Falls National Park. Imagine the magical, winter experience of walking behind an icy, 100-foot waterfall!
Or if you're looking for something more festive, between late November and early January, the Oregon Garden, located just six minutes from Silver Spur, hosts the Silverton Christmas Market. This annual holiday event features a festive Christmas market, light shows, over 1 million Christmas lights, a snowless tubing track, holiday foods, fire pits, and (for those 21+) a heated Biergarten with live music. What better way to get in the holiday spirit than with a quaint, warm cabin close to both a natural winter wonderland and festivities for all! Not to mention, Silver Spur has a wide range of amenities, including a hot tub and a grand lodge with a large, inviting fireplace!
Here's what our guests have to say about our cabin for rent:
"Such a beautiful park. We have been here 2xs now and would absolutely come back. We stayed in the cabin and loved it. Our son enjoyed the pool and playground. Our parents came from Arizona and have stayed at other parks on their way to Oregon and think this is the nicest one by far." – Amy (Facebook Review) "We stumbled across this gem while looking for a cabin or similar accommodations in the silver falls area. The staff is friendly and informative. We rented the cabin they have and were very surprised by the quaint, comfortable, and clean space. The bed was incredible and so comfortable. The bathrooms and showers are close and very clean. The laundry room is clean and affordable and in good working order. Close to town and a short drive to the silver falls recreation area."

– Wesley (TripAdvisor Review)
Call us at (503)-873-2020 to reserve the Silver Spur cabin or bungalow today! We can't wait to host you this winter!