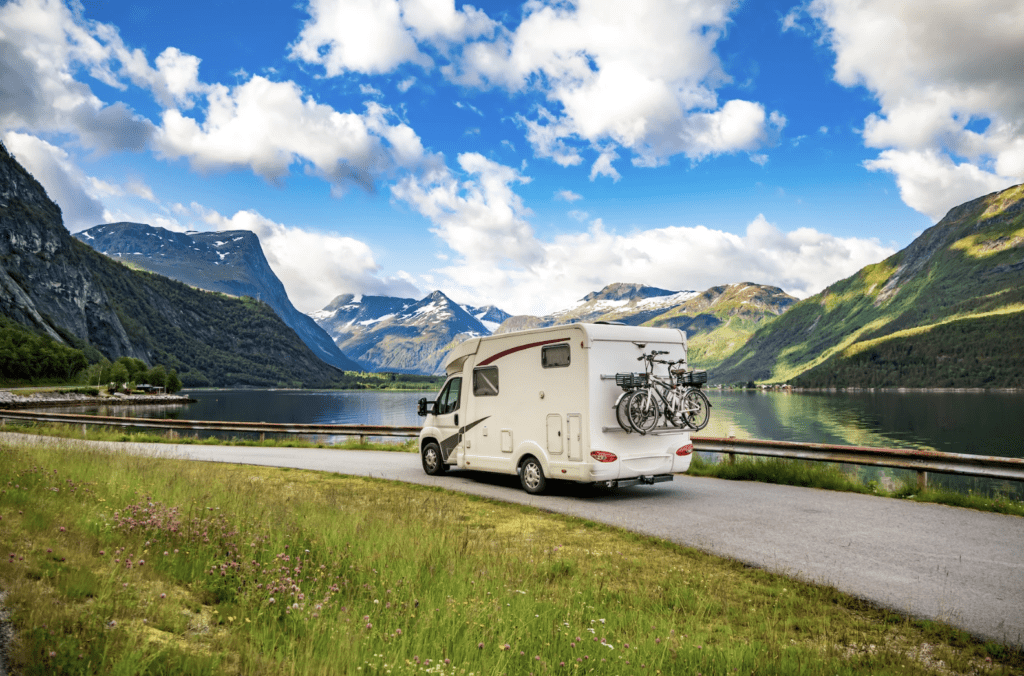 How Much Does it Cost to Rent an RV?
RV vacations have surged in popularity since the start of the pandemic. As international travel has become more complicated and costly, RV vacations are increasingly seen as an alternative, safer, and more affordable way to adventure.
This year alone, at least 65 million U.S. leisure travelers say they plan to take an RV vacation. With just 11 million households currently owning an RV here in the U.S., this indicates that the majority of these vacationers will need to either rent or buy an RV to make their RV vacation dreams come true.
Renting an RV is a low-risk way to try out the lifestyle and discover if it's a good fit for you and your family. But how much does an RV rental cost and how does this form of traveling compare to other options? Let's take a closer look!
How Much Does it Cost to Rent an RV?
RV rental fees vary depending on a wide range of factors, including RV type, size, location, and age of the RV. Renting an RV can cost anywhere from just $50 a night for a small, simple camper van to more than $500 a night for a larger, more luxurious motorhome. The good news is that, because RV rental fees vary so greatly, this form of travel is suitable for a wide range of budgets.
Average Cost to Rent An RV by RV Class
One of the most important determining factors of an RV rental cost is the RV classification or type. According to the popular rental company Outdoorsy, here are the average price ranges, broken down by RV class/type:
Class A: $175 to $275 per night
Class B: $100 to $200 per night
Class C: $150 to $200 per night
Travel Trailer: $50 to $125 per night
Fifth Wheel: $60 to $150 per night
Pop-Up Camper: $50 to $100 per night
Campervan: $75 to $150 per night
Keep in mind that these are just average costs, so there are certainly cheaper as well as more luxurious options out there!
What is Included in RV Rental Prices?
What exactly is included with your RV rental will vary from company to company, so it's important to ask for a detailed breakdown! Most RV rental companies include renters insurance, but some ask if you want to add on additional trip insurance or damage protection. Some RV rental companies include roadside assistance while others do not. Sometimes companies charge additional cleaning fees or taxes on top of the advertised rates. Some companies offer to deliver and set up the RV for you for an additional fee. In most cases, you'll also need to pay a refundable security deposit on top of the rental fee.
On top of the regular RV rental costs, RV park rates and gas are two of the most significant additional costs that you will need to budget for. Fortunately, RV park rates tend to be much more affordable compared to other lodging options! And they often come with special on-site amenities and activities that you couldn't find elsewhere.
How to Save Money on Your RV Rental Cost
Even with the additional costs, RV travel can be a LOT more affordable than other types of vacations! If you're traveling with your family or friends, you can comfortably sleep everyone in the same RV and avoid having to book multiple hotel rooms. You also won't have to worry about additional transportation costs like taxis or car rentals. You can pack food and cook your own meals to save money, and you'll have more activities and entertainment right at your doorstep. Plus, staying in an RV is just a unique and memorable experience!
If you are trying to cut down on RV rental costs, you can:
Opt for a smaller, more simple, or older RV rental (you can always size down and set up a tent to sleep extra people!)
Size up and go in on the rental with a group of friends or family members
Travel during the off-season
Travel round-trip rather than one-way (i.e. pick up and drop off the RV at the same location)
Drive and set up the RV yourself
Ask about long-term RV rental discounts
Look for discounted weekly and monthly RV park rates
Travel close to home to save on gas and mileage fees
Plan a fuel-efficient route
Pack food and cook your own meals
Stay at RV parks and resorts with free activities and amenities on-site (like Silver Spur!)
Last but not least, if you think you'll be renting an RV more than once, you may want to consider buying an RV instead of renting one. If you do buy an RV, you can even rent it out when you're not using it to earn some additional income– eventually, it can pay for itself!
How Much Does it Cost to Rent an RV & Visit Silverton, Oregon?
If you're looking for an affordable and convenient way to visit Silverton, Oregon, rent or buy an RV and come stay with us at Silver Spur RV Park & Resort. We're centrally located in the heart of the Willamette Valley and have countless on-site amenities and activities to make your trip fun, memorable, and affordable. You'll have a heated pool, hot tub, game room, cozy lodge, laundry facilities, group gathering spaces, fishing ponds, walking paths, and so much more right outside your RV doorstep!
If you're looking for an RV rental company nearby, we recommend renting from Cruise America, where you can choose from a wide range of class C motorhomes and RVs and discover what best serves your needs and likes. If you're not comfortable driving the RV yet, they can even deliver it to Silver Spur and get it all set up for you.
Check out our nightly, weekly, and monthly RV camping rates and reserve your spot today!