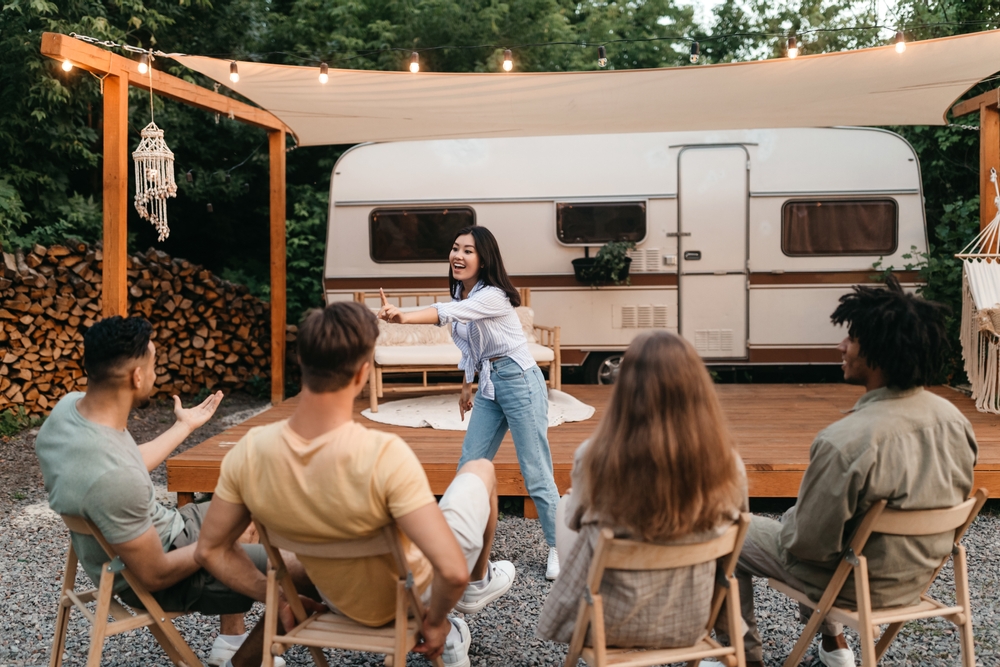 Crowd-Favorite Campground Activities
Camping is a wonderful opportunity to break free from your normal routine. You can unplug from technology and use the downtime to learn a new skill, reconnect with your loved ones, get more active, or spend more time in nature. These simple campground activities are all great ways to improve your mental and physical health! 
But if you aren't the kind of person who enjoys a slower pace, you might find yourself twiddling your thumbs, unsure of how to spend your free time while camping. To help you make the most of your next camping adventure, we've got plenty of fun and exciting campground activities and experiences to share with you in the sections below.
If you choose your campground carefully, pack some fun games, and plan out a few special experiences, you'll never feel bored while camping again!
Stay Somewhere with On-Site Campground Activities
Planning an exciting camping trip full of activities doesn't necessarily require a lot of time or effort on your part. To keep things simple, choose a campground or RV resort that offers plenty of on-site activities and amenities. That way, you'll have easy and convenient access to entertainment without having to pack or plan all the activities yourself.
Take some time to research the campground amenities before your trip and brainstorm ways to make the most of what's available. For example, if there's a pool at the campground, pack your swimsuits and some floaties or pool toys for the kids. Reviewing the amenities can also help you determine things you don't need to pack. If there is a game room at the campsite, you can lighten your load and leave the board games at home.
To give you an idea of some campground activities that might be available, here's what we offer our guests at Silver Spur:
A cozy main lodge with a fireplace
A heated pool (seasonal) and hot tub (year-round)
Free Wi-Fi and local cable
A game room with foosball, air hockey, a full-sized slate pool table, and a big screen TV
A play structure for the kids
A book exchange and general store
A stocked catch-and-release fishing pond
Conference and meeting rooms
An outdoor covered patio with large propane fire pit and BBQ areas
Walking paths and lawn areas for your pets
Teepee camping (seasonal) for a unique and memorable form of accommodation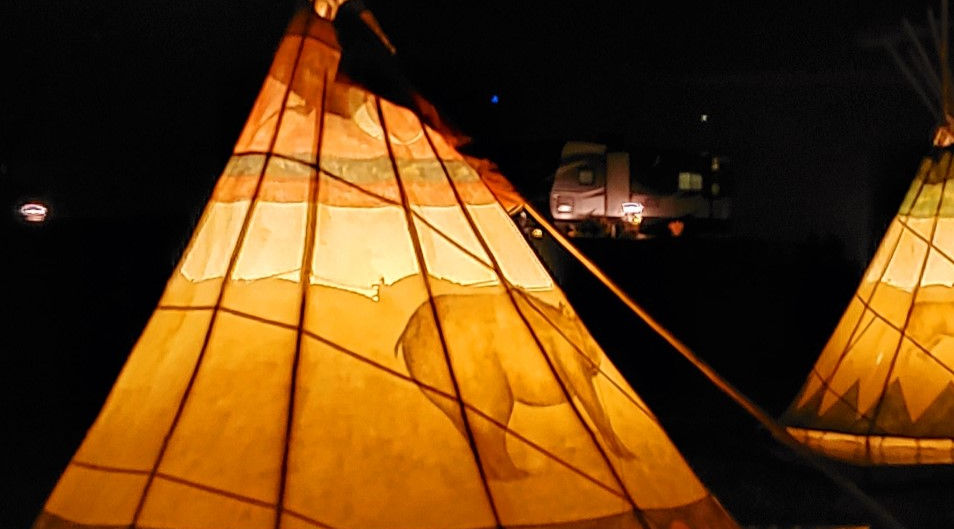 Pack Fun Camping Activities & Games 
Whether or not you stay somewhere with built-in campground activities, you can always bring along some camping activities and games of your own. Playing lawn games, sports, board games, or card games is a great way to pass the time while camping with family and friends. Some classic lawn games include cornhole, bocce ball, Spikeball, and Kubb Game, just to name a few. There are even more lightweight, packable versions of these games available to help lighten your load. To get the campfire conversations started, try games like Would You Rather?, Fireside Story Dice, or Campfire Stories cards. 
If you're looking for more quiet or introspective camping activities, bring along some good books, a journal, knitting needles, binoculars, or some art supplies. There's no better time to take a break from technology and focus on your neglected hobbies! Or simply hang up a camping hammock, kick back, and take in the natural scenery all around you. 
Plan a Few Special Camping Activities & Excursions 
If you're feeling creative, think ahead and come up with a few extra-special camping activities. Here are just a few DIY ideas to help you brainstorm:
Plan out a scavenger hunt around the campsite or a nearby town. There are even free apps you can use to map the whole thing out on your phone.
Throw a themed party at your site or one of the communal areas. If you're camping alongside other friends, make the party a progressive one and move from site to site! One site could serve drinks, then appetizers, dinner, dessert, etc.
Make a bonfire and set up a s'mores station with all the fixings. To create a cozy vibe, decorate with fairy lights and bring out lots of blankets.
Do some arts and crafts with the kids – make leaf rubbings, paint rocks, or just sketch your natural surroundings.
Host a tailgate for the big game. At an RV site with an electric hookup, you could even bring the TV outside.
Cook a meal over the campfire and dine al fresco.
Host a campfire talent show and have everyone prepare a talent to share with the group. Sing, dance, tell jokes, do some standup comedy, juggle… whatever you do, just be sure to have fun with it!
Pack up a picnic and enjoy your lunch out in nature. Pick up some snacks from a farm store or farmers market in the area so you can sample some local produce.
Go for a hike or a sightseeing excursion in the local area. Visit the closest town, State Park, or museum to learn something new.
Practice or learn a new skill, like fishing, bird watching, or foraging.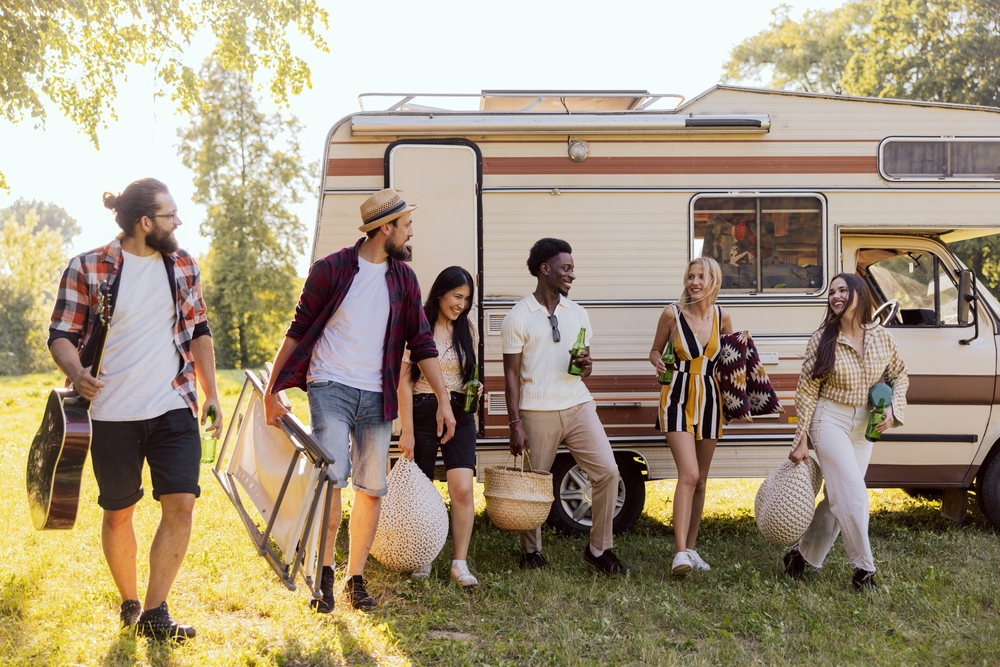 Find Activities for Camping for All Ages 
Keeping kids and teenagers occupied while camping can be especially challenging, so it's even more important to have some exciting activities on hand. Check out this blog post for more camping activities specifically geared toward kids and teens. 
Enjoy Campground Activities Galore at Silver Spur! 
Here at Silver Spur RV Park & Resort, there are countless campground activities to enjoy on-site, plus endless adventures to be had in and around Silverton. Our RV campsites are centrally located so that you can easily explore the historic downtown area, Silver Falls State Park, and the world-renowned Willamette Valley during your stay.