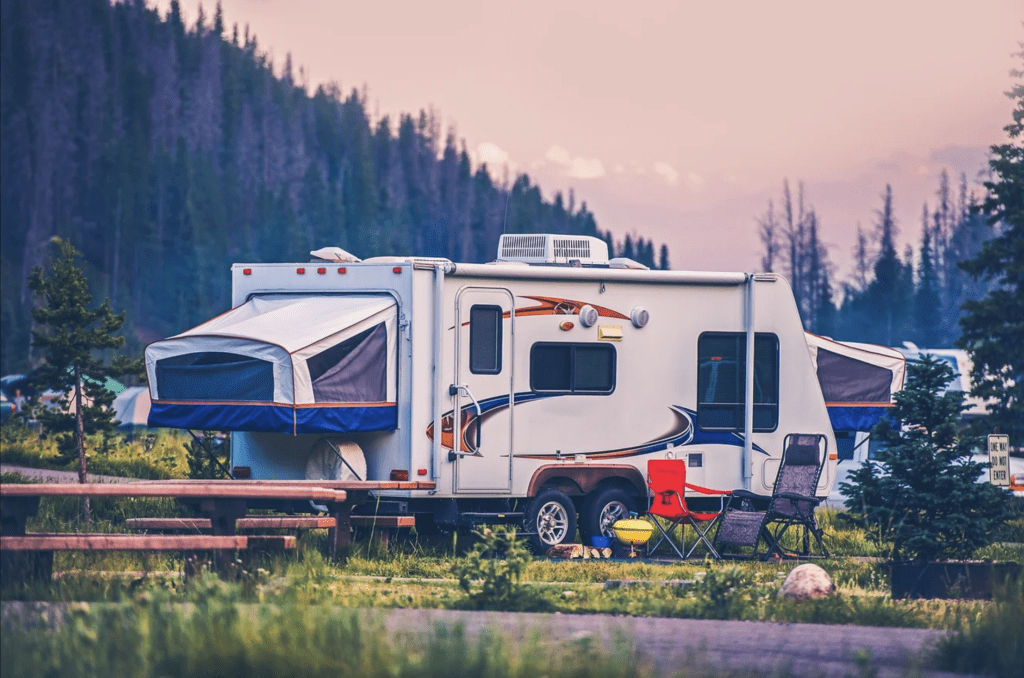 Our Picks: The Best RV Camping in Oregon
The state of Oregon is widely considered a top destination for RV camping thanks to its diverse terrain and breathtaking natural wonders. Home to vast ocean beaches, dense old-growth forests, snow-capped mountains, deep blue lakes, and high deserts, Oregon offers endless opportunities for RV camping and adventure.
When it comes to Oregon camping destinations, your options are close to endless. The Oregon State Parks system, which includes 256 parks, is one of the most popular in the United States. Many, though not all of these parks are open to campers. In addition, there are five Oregon national park sites and 11 national monuments to explore. The state of Oregon is also home to a large number of RV parks, for those who prefer more convenient, comfortable camping. Essentially, Oregon has a destination and lodging option for each and every style of camper or RVer.
Countless of our guests insist that Silver Spur RV Park & Resort offers the best RV camping in Oregon due to our ideal location in Silverton, Oregon, and impressive facilities. The town of Silverton, conveniently located under an hour away from Portland, is home to many wonders of its own, from the majestic waterfalls of Silver Falls State Park to the sprawling Oregon Gardens, and so much more. RV camping at Silver Spur is hard to beat – with more than 100 full RV hookup sites, a swimming pool, hot tub, fishing ponds, walking trails, game room, cozy main lodge, idyllic group gathering spaces, and other resort-like facilities, you may find you never want to leave!
Of course, there are so many other great RV camping options in Oregon to discover. Below, you'll find a collection of our other favorite spots, featuring a wide range of amenities, attractions, and scenery to suit every kind of traveler.
Discover the Best RV Camping in Oregon
RV camping in Oregon comes in many different styles. Do you prefer sites with amenities like pools, hot tubs, and clubhouses, action-packed locations with outdoor adventures and unique activities, or quieter, more remote locations in a natural setting with great views?
For instance, Bay Point Landing is a new, modern, luxury camping resort on the Oregon Coast near Coos Bay. Here, guests can rent luxury cabins and airstreams, or park their own RV at one of over 160 sites. This RV camping option offers astounding amenities like a pool house, fitness center, clubhouse, beach access, a store, and large rental spaces for private parties. For RV-goers who want to treat themselves with extra amenities like a high-end resort, Bay Point Landing is a great choice. Imagine waking up to the beautiful Pacific Ocean and then heading to the high-end pool house!
For an action-packed destination, Loon Lake Lodge and RV Park, located in Reedsport near the Central Oregon Coast, is a great choice. Guests have easy access to Loon Lake, a beautiful lake popular for water skiing, fishing, and swimming, with the RV sites just steps away! During your stay, you can also rent jet skis, fishing boats, water skiing boats, kayaks, canoes, and paddle boats if you'd like. It's a great summertime RV camping experience for the whole family.
The next destination is for all the nature lovers out there who use their RV to experience Oregon's natural beauty. Remote Outpost RV Park and Cabins offers guests a quiet, natural setting along the Coquille River in Southwest Oregon. It's a perfect location for relaxation and being one with the outdoors. The park features a pavilion with an outdoor kitchen and fireplace, which is very popular with groups that enjoy the outdoors. Other highlights of this park include fishing for crawdads in the nearby river and exploring the beautiful park greens full of forest wildlife!
RV Camping Oregon Coast Destinations
Thanks to the landmark 1967 Oregon Beach Bill, all 362 miles of Oregon's coastline are open to the public… and almost all the beaches are also dog-friendly! Driving up or down U.S. Route 101 along the Oregon Coast, you'll discover quaint towns, isolated beaches, dramatic rock arches, hiking trails, massive dunes, shipwrecks, haunted lighthouses, aquariums, and so much more. The Oregon Coast is home to some of the best RV Camping in Oregon with beautiful parks and scenery scattered all along the coastline.
Starting further north in Seaside, Oregon, you can visit the famous Seaside Promenade statue commemorating where Lewis and Clark ended their long journey. The town of Seaside is bustling with activities, including an aquarium, movie theater, arcade, several museums, lots of restaurants, and more. After exploring this fun and exciting coastal town, many RV campers choose to stay at Seaside RV Campground, with convenient access to the many activities and events taking place nearby. The amenities at this year-round park, such as an indoor swimming pool, are great too.
Another favorite slightly further south on the Oregon Coast is Nehalem Bay State Park. This RV park is located on the outskirts of Manzanita, a small, cozy, artsy town just 60 miles from the city of Portland. Nehalem Bay offers guests very convenient beach access, sand dunes, bike paths, playgrounds, and close proximity to fishing and crabbing. There are also yurts available for rent. It's a great RV camping destination for the whole family.
The next Oregon Coast RV camping destination is in Yachats, a small coastal city in Lincoln County, Oregon. Sea Perch RV Resort offers RV Campers spots right next to the beach, with some oceanfront sites! Guests rave about the unrestricted views of the Pacific Ocean and falling asleep to the soothing sound of crashing waves. Local attractions include whale watching, bird watching, sea lion caves, the Siuslaw National Forest, and the Heceta Head Lighthouse, just to name a few.
At the southern end of the Oregon Coast, you'll find Honey Bear by the Sea RV Park & Resort, one of the largest oceanside RV resorts on the Pacific Coast. Here, you'll enjoy ocean views and private beach access, with other great amenities like a bar and restaurant, country store, and game room. Nearby, you can experience world-famous Rogue River salmon and steelhead fishing, visit the historic Arch Rock natural monument, or explore the quaint and eclectic shops in the town of Gold Beach.
Tips for RV Camping on the Oregon Coast
Oregon beaches aren't like many other beaches in the United States. If you do decide to head to the Oregon Coast in your RV, there are a few things you should know in advance so that you can come prepared and make the most of your stay!
First and foremost, be sure to check the weather and pack accordingly. The Oregon Coast is stunningly beautiful year-round, but the winters are not for the faint-hearted. It can get extremely wet, cold, and windy out there. Unless you're planning on a frigid polar plunge or have a wetsuit, you probably won't be spending much time in the water. Even in the summertime, the weather can be unpredictable– so always pack a rain jacket, just in case!
As previously mentioned, one great thing about Oregon Coast beaches is that most of them are public and dog-friendly. If you're traveling with a pup in tow, they will be in heaven here! Also, bonfires are permitted on many popular Oregon beaches, so bring some wood, blankets, and s'mores supplies. A cozy, starry bonfire on the beach is a quintessential Oregon Coast experience.
RV Camping Near Portland Oregon
If you're looking for a less remote option, there are also a few standout RV camping destinations close to Portland, Oregon. These convenient options are perfect for a quick weekend getaway or the first stop on a longer road trip.
Reeder Beach on Sauvie Island offers great RV camping close to the city. Sauvie Island is the size of Manhattan and one of the largest river islands in the country! It's also conveniently located just 20 minutes from Downtown Portland. On the island, you can find countless farms for berry or flower picking and fresh produce, as well as beaches, markets, great bike trails, and more.
Another popular RV camping destination, just 30 minutes or so minutes from the city of Portland, is Ainsworth State Park. This park, nestled in the beautiful Columbia River Gorge near the awe-inspiring Multnomah Falls, is ideal for nature lovers. Along Historic Highway 30 you'll find the world's highest concentration of high waterfalls, with countless hiking trails suitable for all skill levels. Though the park amenities are more basic than other RV camping options featured here, the scenery is tough to top. Last, but certainly not least, many of our guests claim that Silver Spur RV Park & Resort is one of the best options for RV camping close to Portland. We are located less than an hour from Portland, Oregon in the wonderful, historic town of Silverton, with antique shopping, breweries, wineries, shops, and plenty of restaurants to enjoy! At Silver Spur RV Park & Resort, we offer outstanding amenities and customer service, and we are very close to Silver Falls State Park, described as the 'Crown Jewel' of Oregon parks. At Silver Falls you can explore 10 breathtaking waterfalls, with some that you can even walk behind! Silver Spur RV Park is situated in the heart of the lush Willamette Valley, world-renowned for its incredible produce and wine tasting. Whether you're looking for resort-like amenities, unique activities, or unparalleled natural wonders, Silver Spur in Silverton has it all! Plus, we're open year-round. If you're still not convinced, check out these top 5 reasons why Silver Spur is one of the best RV resorts in Oregon.
Tips for Oregon State Parks RV Camping
Oregon is home to more than 200 incredible state parks. Although many of these state parks have camping opportunities, some are more "primitive" and don't have full RV hookups…so be sure to do your research!
Another thing to keep in mind is that Oregon State Park RV sites tend to book up quickly in the summer months, especially in July and August, so try to make your reservations in advance. The maximum time allowed within any regular Oregon State Park campground is 14 consecutive nights. Also, wifi is not available at most Oregon State Park campgrounds.
Generally speaking, RV camping at state parks in Oregon is great if you want to explore popular sightseeing areas and are willing to "rough it" a bit more– whereas private campgrounds might be better if you're looking for nicer facilities and amenities.
What to Look For in Oregon RV Campgrounds
Because there are so many great RV parks and campgrounds here in Oregon, here are some important things to look for to help you narrow down your search:
Nice Facilities: Do you need showers? A laundry room? Be sure to check out the list of facilities during your search. It can be hard to get a sense of how nice the facilities really are online, so be sure to check out some recent reviews and photos!
Location: Location is what separates an average RV campground from a great one. If your goal is to simply kick back and relax during your RV stay, you'll want an RV campground that's in a beautiful setting, maybe even with a view. If you just need a convenient place to stop for the night, you'll need something conveniently located along your road trip route. If you plan to stay for a few days and want to explore a bit more, look for a campground like Silver Spur RV Park that's close to natural wonders, a charming town, and plenty of exciting activities for the whole family to enjoy.
RV Hookups: Compared to other types of campgrounds, RV campgrounds usually have hookups to various utilities so that you don't have to worry about boondocking or dry camping. Some RV campgrounds only have partial hookups, providing access to water and electricity, while others have full hookups with access to sewer lines as well.
Connection to the Outside World: Is your goal to unplug from the outside world or do you need to stay connected? Many RV parks in Oregon are located in more remote locations with limited cellular service, and most state parks don't have wifi. To help with this, some private RV campgrounds provide free wifi, hookups for cable television, and/or telephone lines. Be sure to look into this if you need to work remotely or want to catch the big game!
Customer Service: This is another thing that can be hard to gauge when you're booking everything online. Definitely check out some recent reviews to hear what people say about the staff, customer service, and overall experience!
Family Friendliness: Some RV parks offer extra amenities and activities to make traveling with your children easier and more enjoyable. For example, here at Silver Spur we have a playground, a game room, a swimming pool, stocked fishing ponds, and even teepees the kids can stay in close to the RV sites!
Pet Friendliness: If you're traveling with pets in tow, don't forget to make sure the campground allows pets. This Bring Fido website is a great resource for finding pet-friendly campgrounds here in Oregon.
Social Opportunities: Some RV campgrounds provide opportunities to socialize and get to know your fellow campers, while others are more isolated and private. If you're planning to travel with a group of friends, some RV parks offer group discounts and group gathering areas so that you can host your own get-togethers.
Long-Term Stays: Many RV parks set a limit on how long you can stay, so be sure to look into this and plan accordingly. If you want to stay longer, look for monthly RV parks, like Silver Spur, that offer discounts for longer stays and additional amenities you may need.
If you're looking for one RV park that offers all of the above and more, Silver Spur is a wonderful option. We're in a prime location, with top-notch facilities and amenities and outstanding customer service. Open year-round, we offer flexible booking options and different types of sites to suit individuals, groups, and families alike. Stop for a convenient overnight stay on your way to/from Portland, or make Silver Spur your home base for a month to really explore Silverton and the Willamette Valley.
Wrapping Up: RV Camping in Oregon
As you can see, it's hard to determine the very best RV Camping in Oregon as there are so many unique and remarkable options. Whether you're after luxurious amenities, ocean views, markets, hiking, wine tasting, or spectacular waterfalls, we hope you never stop exploring in your RV and enjoying all that this beautiful state has to offer.
Get your Oregon RV camping adventures started and reserve your stay at Silver Spur today – we can't wait to welcome you.