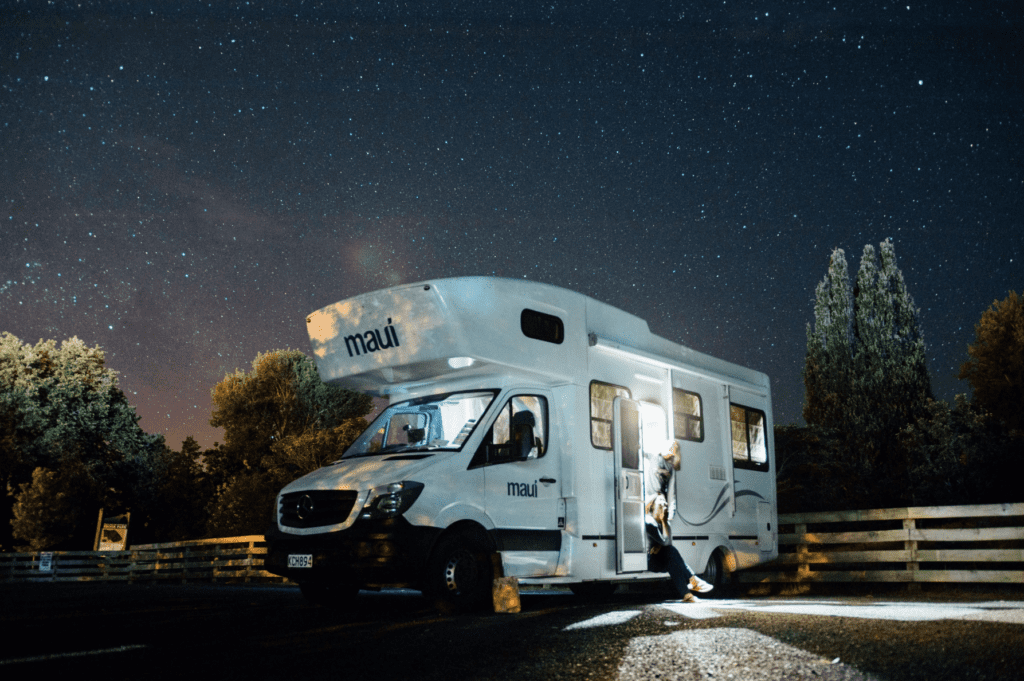 Monthly RV Parks in Oregon
Monthly RV parks in Oregon offer an incredible opportunity to explore Oregon's natural beauty, especially because the state's best-kept secrets often need more than just a weekend to discover. With an extended stay, you can visit more than just the most obvious attractions in the area; more time gives you the chance to meet locals, talk to them about their favorite spots and get off the beaten tourist path! Additionally, when booking RV sites for an extended time period, you can take advantage of monthly discounts, which offer a lower daily average than booking individual nights or a weekend.
How to Find Monthly RV Parks
The best way to find monthly options for RV parks is to simply find the park you want to stay at and inquire directly about monthly discounts and longer-term options. One great resource to use when searching for RV parks is GoodSam.com. The Good Sam website allows you to search for RV Parks and campgrounds all over the United States and Canada. The website lets you search specifically by state, city, zip code, or park name. Additionally, you can filter through the results by distance, featured sites, facility ratings, appearance ratings, and even restroom ratings!
When conducting your search, keep in mind your main goal for a long-term stay – are you staying on a monthly basis to save money, to explore natural attractions, or to live like a local and find a sense of community? Regardless of your reasons, a simple search for RV parks and a quick call or skim through their website should be more than enough to identify some great options for monthly RV parks in Oregon. Keep in mind, not all RV parks or resorts allow monthly reservations, but in our experience, most are happy to accommodate the request, though some will offer better monthly discounts than others.
Monthly RV Parks in Oregon
The Pacific Northwest, and more specifically Oregon, offers incredible diversity in landscape and attractions. When searching for a monthly RV park in Oregon, you should first decide which area you want to call your home base. The Oregon Coast offers hundreds of options, starting in the North with Astoria – a fishing town with Victorian-era homes and some of the state's best breweries. Heading south along the coast you'll pass Seaside, Cannon Beach, and Manzanita, all offering small to medium-sized towns with plenty of attractions and amenities. If you continue south, you'll go on to hit more incredible beach towns – Pacific City, Lincoln City, Depoe Bay, Newport, and Florence are all definitely worth getting to know.
If you're not looking to check out Oregon's beautiful coastline, there are plenty of other options inland. To begin, Bend is a very popular destination for outdoor enthusiasts and offers four beautiful seasons to snow ski, rock climb, river raft, and explore the great shops, restaurants, and brewery trail downtown. You'll have plenty of activities in Bend to fill your time during a longer-term stay.
Another popular place to look for a monthly RV park in Oregon is the Willamette Valley. The Willamette Valley is home to two-thirds of Oregon's famous wineries and vineyards. You would certainly need more than a month to visit even a fraction of them! The Valley is even known as one of the premier Pinot Noir-producing areas in the world. Towns to explore within the Willamette Valley include Silverton, Carlton, Newberg, Mcminnville, and Dundee, just to name a few.
What to look for in Monthly RV Parks
When deciding on the RV park or resort for a monthly stay, we highly suggest allocating some time to do thorough research so there are no surprises during your longer stay. Most websites will clearly list all the included amenities and services – if you do not see something listed, we suggest specifically asking so you can enjoy your stay as much as possible.
One way to ensure the park is exactly what you want for a whole month is to stay for a few days before booking the whole month, granted there are available spaces and it doesn't fill up. This will allow you to start to get to know the park, staff, amenities, and fellow guests, especially important considering they could be your neighbors for a whole month!
Additionally, when selecting a monthly RV park, it's great to make a list of nearby attractions, restaurants, and other towns you want to explore during your stay. A month-long stay might feel too long if you're in an isolated area with limited options for entertainment and recreation nearby.
Social Benefits to Monthly Renting
For those who spend the majority of their year traveling in their RV, a sense of community can be lost while on the road. Humans are social creatures and Oregonians are especially known for their kindness and hospitality. Many couples and families fail to realize the social benefits of longer-term RV park stays. Not only will you get to know your neighbors in the park, but also the staff and park hosts. In our experience, this is one of the best parts about monthly rentals: getting to experience a diverse community of campers from all different parts of the state, nation, or even the world! At Silver Spur RV Park, for example, we provide a community-centric atmosphere and spaces that offer a fantastic opportunity to meet other campers, such as the main lodge, park store, group activity, and meeting areas, game room, pool, hot tub, playground, and lawn. We even host special communal dinners and events throughout the year, which quickly garner a comfortable sense of community. For example, starting in May throughout the Summer, we host big communal breakfasts for a chance to get out of your RV and meet the other guests.
Silver Spur RV Park and Resort
In addition to the community spaces and social gatherings offered at Silver Spur RV Park and Resort, we also offer an incredible surrounding area to explore. Silver Falls State Park is home to over 10 magnificent waterfalls and with the surrounding forests, it's best explored over a few days or weeks. Renting a monthly spot at Silver Spur RV Park and Resort will also give you the opportunity to explore the town of Silverton, which many weekenders miss out on as they are focused on the state park. Silverton is a beautiful little town, home to the famous Oregon Gardens (an 80-acre botanical garden featuring more than 20 specialty gardens), several beautiful wineries, many restaurants, antique shops, and more!
Summary of Monthly RV Parks in Oregon
In short, monthly RV rentals offer RV'ers a fantastic option to enjoy longer-term stays. Whether you've decided to rent for a month to thoroughly explore an area, save money, create lasting friendships, or not have to worry about moving so often, we hope this article helps guide you in your adventures.
If you're interested in an RV park and resort with a swimming pool, hot tub, fishing pond, and a long list of incredible nearby attractions, we hope you consider staying with us at Silver Spur RV Park and Resort. We have several options now available for month-to-month stays. Current rates start at $600, plus electricity. Reliable Wifi, water, sewer, and cable are included with our monthly sites! Give us a call to check for availability. We absolutely love hosting and getting to know our long-term guests and many tell us their month-long stay went by too quickly!