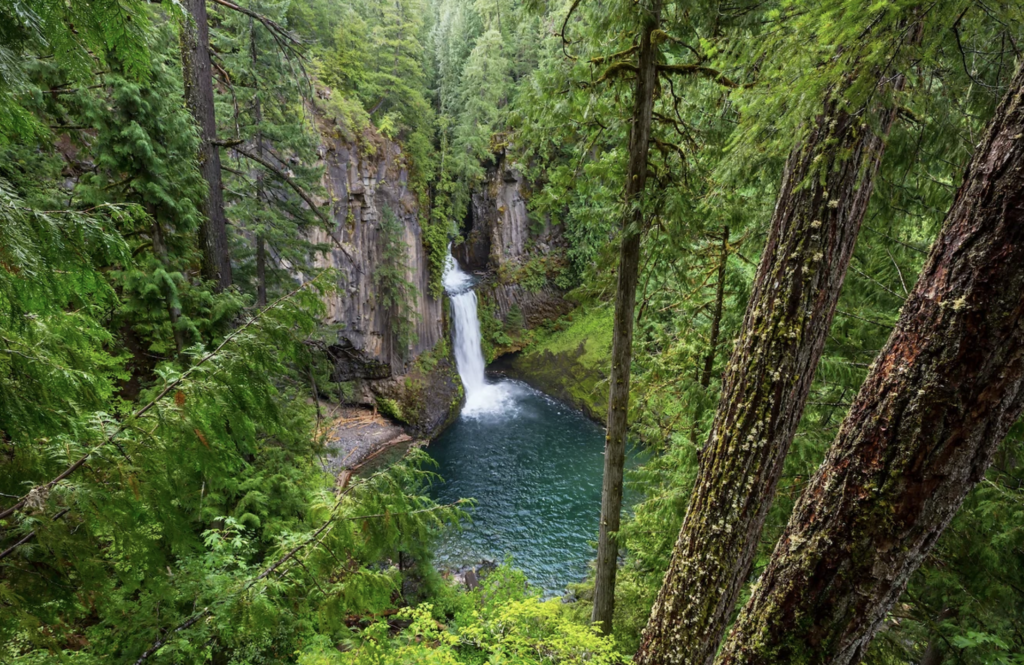 A Local Guide to the Best Hikes in Oregon
If you're looking for the best hikes in Oregon good hike in Oregon, you've come to the right state. Taking stock of just the moderate hiking trails in Oregon, there are more than 1,042 to choose from, ranging from 0.6 to 1073.5 miles and from 3 to 9,517 feet above sea level.
With so many incredible options, it can be hard to know where to begin, so we put together this list to help point you in the right direction… Let's start exploring!
Introduction to the Best Hikes in Oregon
Oregon is home to countless trails and absolutely stunning natural scenery, including pristine wilderness, mountains, lakes, rivers, coastline, and so much more. Whatever kind of hike you're after, whether it be a family-friendly day trip or a challenging backpacking trip, there are plenty of great options to consider.
Some of the most popular areas for hiking in Oregon include the Columbia River Gorge, the Santiam State Forest, and Silver Falls State Park, just to name a few standouts. In the section below, we'll highlight some of the very best trails in these areas and beyond.
Discover Oregon's Wilderness Trails
Let's start off with a few favorite wilderness hikes in Oregon that you may have heard of…
10. Wildwood Trail:
If you're looking for a hike in the Portland-Metro area, the Wildwood Trail is the perfect place to escape the hustle and bustle of the city and immerse yourself in some wilderness. You can also cross some sightseeing off your list while you hike! This 30-mile trail begins at the Vietnam Memorial and passes by popular tourist attractions such as the International Rose Test Garden and the Pittock Mansion within the first few miles.
9. Oregon Coast Trail:
The Oregon Coast Trail spans the entire length of Oregon's coastline, all of which is open to the public. This trail passes by sandy beaches, forested headlands, historic lighthouses, quaint towns, and diverse seascapes and sea stacks, including the famous Haystack Rock near Cannon Beach and the Yaquina Head Lighthouse near Newport. You can backpack along many portions of the trail or simply hike a portion of the trail for a more leisurely and family-friendly outing.
8. Discovery Point:
This hike in Crater Lake National Park is very popular, and understandably so. At only 4 miles in length and with minimal elevation gain, it's a good option for all skill and age levels. Not to mention it offers spectacular views of Crater Lake along the rim. Keep in mind, the trail is often closed during the winter months due to heavy snowfall, so make sure to plan accordingly.
7. Pacific Crest Trail:
The Pacific Crest Trail is a 2,650-mile, cross-country trail that Pacific stretches all the way from Mexico to Canada and passes through Oregon. Approximately 700-800 hikers attempt to traverse the entire trail each year, though only 60% of those actually finish. Popular sections of the PCT in Oregon include the Three Sisters Wilderness, Cascade Locks, the Willamette Pass, and the Mt. Hood National Forest, just to name a few.
Best Trails in Santiam State Forest
The Santiam Forest is conveniently located just 30 miles east of Salem, Oregon off of I-5. If you're road-tripping through Oregon, it's a great place to stop for some less-trafficked hiking adventures.
6. Shellburg Falls Trail:
This easy-to-moderate hike is a gorgeous mountain loop that passes by two waterfalls in the Santiam Foothills. At one of the waterfalls, Shellburg Falls, you can even walk behind the cascading water. It's a great trail that is less busy than some of the other more popular destinations on this list.
5. Natural Rock Arch Trail:
This is a short yet steep, moderately trafficked trail located near Lyons, Oregon. It features gorgeous wildflowers and a magnificent rock formation at the top with amazing views.
4. Abiqua Falls Trail:
If you're looking for an off-the-beaten-path adventure, be sure to visit this trail in the Santiam Forest near Silverton and Salem, Oregon. Abiqua Falls is one of the most sought-after waterfalls in Oregon, but it can be hard to find, so be sure to do your research beforehand and map out your route carefully. If you're looking for a longer hike, you can check out the nearby Crooked Finger Trail.
Don't Miss Oregon's Best Waterfall Trails
Oregon is home to more than 200 gorgeous and diverse waterfalls. It's certainly hard to narrow down the list of waterfall trails worth visiting, but below are a few of our favorites you definitely won't want to miss.
3. Mackenzie River Trail:
This 26.4-mile trail follows the Mackenzie River in the beautiful Willamette National Forest. Highlights of this trail include several beautiful waterfalls, including Koosah Falls, Sahalie Falls, and Tamolitch Falls. At the base of Tamolitch Falls, you'll find the infamous Tamolitch Blue Pool, a strikingly blue body of water and popular tourist attraction.
2. Eagle Creek Trail:
The Columbia River Gorge is home to nearly half of Oregon's waterfalls. One of the best hikes in the area is Eagle Creek Trail, a 25.3-mile trail that begins at Eagle Creek Campground and ends at Wahtum Lake. You'll pass by numerous waterfalls as you hike through a lush green forest and basalt cliffs. Highlights include Punch Bowl Falls, the perfect place for a refreshing summertime swim, and Tunnel Falls.
1. Trail of Ten Falls:
Of the 2,477 top trails featured on AllTrails, the Trail of Ten Falls at Silver Falls State Park near Silverton, Oregon is the number one most popular trail – and for good reason! Within just an 8.7-mile loop, you'll discover ten beautiful waterfalls, each more impressive than the last. You can even walk behind four of the ten falls and take them in from a different perspective. This hike is safe, not too intense, and perfect for families. If you can only make it to only one hike while you're in Oregon, we highly recommend the Trail of Ten Falls.
Your Homebase for Discovering the Best Hikes in Oregon
Looking for Silverton OR lodging for your next hiking adventure? Silver Falls RV Park & Resort in Silverton (close to Salem, Oregon) is the perfect home base for discovering the Trail of Ten Falls at Silver Falls State Park, the Santiam Forest, and other Oregon wonders.
Come park your RV, stay in our cozy cabin, or rent out an authentic teepee, and enjoy our resort-like amenities, including our pool, hot tub, game room, group gathering sites, stocked fishing ponds, walking trails, and more. We can't wait to host you and help you discover all that Oregon has to offer!