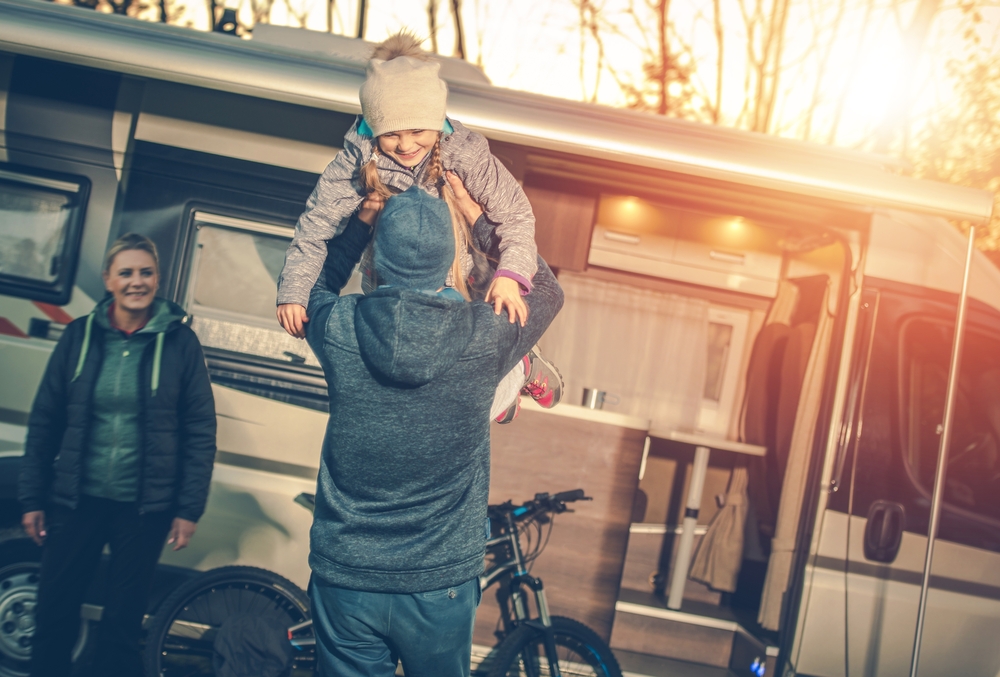 5 Reasons Silver Spur is One of the Top RV Resorts in Oregon
When traveling in an RV, you have so much flexibility that the hardest part is often deciding where to park! The United States is home to over 18,000 public and private campgrounds with RV sites in amazing locations, offering a wide range of amenities, facilities, and activities. For those looking for varied outdoor adventures and scenery, Oregon is undeniably one of the best places in the country to explore and travel in an RV. With so many places to choose from, one way to narrow it down is to look for RV resorts rather than just an RV park or campsite; RV resorts offer unparalleled facilities and more luxury to make your stay as relaxing as possible, so you can conserve your energy for fun activities and excursions.
5 Reasons Silver Spur is one of the Top RV Resorts
Silver Spur RV Park & Resort stands out as one of the best RV resorts in Oregon for many reasons: plenty of sites and options to choose from, new and upscale facilities, access to a plethora of activities and events to keep you and your family entertained, friendly, helpful staff and hosts, and perhaps most importantly, a superb location close to breathtaking natural scenery and fun attractions.
5. Location, Location, Location!
Silver Spur RV Park & Resort is perhaps best known and loved for its incredible location in Silverton, Oregon, situated less than an hour's drive from Portland. The town of Silverton is a historic small town and the perfect home base to explore the recreational treats and scenic, lush beauty of the Willamette Valley as well as the famous Oregon Gardens, and Silver Falls State Park. Silver Falls State Park is home to more than 24 miles of walking trails, 14 miles of horse trails, and a 4-mile bike path. Not to be missed is the Trail of Ten Falls, a loop hike that passes by ten massive waterfalls, four of which have an amphitheater-like surrounding where you can walk below/behind the curtain of the fall! It is an unforgettable experience that perfectly captures the natural beauty of Oregon. The Willamette Valley is another popular destination in Oregon, easily accessible from Silver Spur and home to over 500 wineries, one of the top destinations for wine lovers in the US and even the world! Another top attraction in the area is the Oregon Garden, an 80-acre botanical garden that features more than 20 special gardens showcasing the diverse, natural beauty found in Oregon. A quick google search will leave you with even more attractions to explore in the Silverton area.
4. Top-Notch Facilities for a Bit of Luxury
Silver Spur RV Park & Resort, renovated and expanded in 2018, now has 200 updated, full hook-up RV sites to choose from, all with 20/30/50 amp service, water/sewer hookups at each site, free WiFi and local cable, picnic tables, and landscaping between each site for more privacy. There is also a "glamping" cabin available for rent and tipi sites as well! In addition to these site-specific amenities, there are also luxury, shared facilities to take advantage of, including the new spa, pavilion, and bathhouse featuring private, individual bathrooms and showers. Other facilities include a cozy main lodge, a general store, group activity, and meeting areas, a game room, and a laundry room with five washers and dryers.
3. Endless Activities to Keep You Entertained
With so many facilities on the Silver Spur RV Park & Resort property, there will never be a dull moment – even in the rain! You can swim in the pool in the summer, enjoy the spa year-round, fish from the stocked fishing pond, curl up by the fire in the main room with a good book from the book exchange library, play pool or Foosball in the game room, or even host a gathering or BBQ with friends or neighbors at one of the many group areas.
Beyond Silver Spur RV Park & Resort facilities, the town of Silverton and the surrounding areas are home to so many outdoor activities (biking, hiking, horseback riding, etc.), restaurants, breweries, wineries, quaint shops and antique stores, and fun, seasonal events and festivals to keep you entertained – like Mt. Angel Oktoberfest or Christmas in the Garden at the Oregon Gardens.
2. Fun for the Whole Family
Traveling with a family? Being confined to an RV can make your kids stir-crazy and eager for some fresh air and room to roam. With the game room, pool, fishing pond, play structure, and lawn games at Silver Spur RV Park & Resort, the kids are sure to be happy and active throughout your entire stay, no matter the season. Off-site there are plenty of family-friendly activities to enjoy – from hiking through Silver Falls State Park to exploring the children's garden at the Oregon Garden to joining a guided horseback ride through the valley!
1. A Sense of Community
Traveling in an RV for extended periods of time can make you long for socialization and a sense of community. Silver Spur RV Park & Resort offers long-term stays and monthly rentals for a discounted price, which can give you a chance to explore the area like a local and get to know other campers. There are regular events on-site, such as weekend brunches, BBQs, and holiday parties, where you can bring the whole family, meet your neighbors and make some friends! There are also plenty of group spaces, like the large outdoor, covered patio with propane BBQs and fire pits, where you can host your own events or get-togethers.
Choose Silver Spur as Your Oregon RV Resort Destination!
It's easy to see why Silver Spur RV Park & Resort in Oregon has become such a popular Oregon RV resort for RV-goers year-round. With a perfect location, so many activities and events to enjoy during your stay, welcoming staff, and beautiful, new facilities, you may never want to leave. You can make a reservation online or call (503) 873-2020.