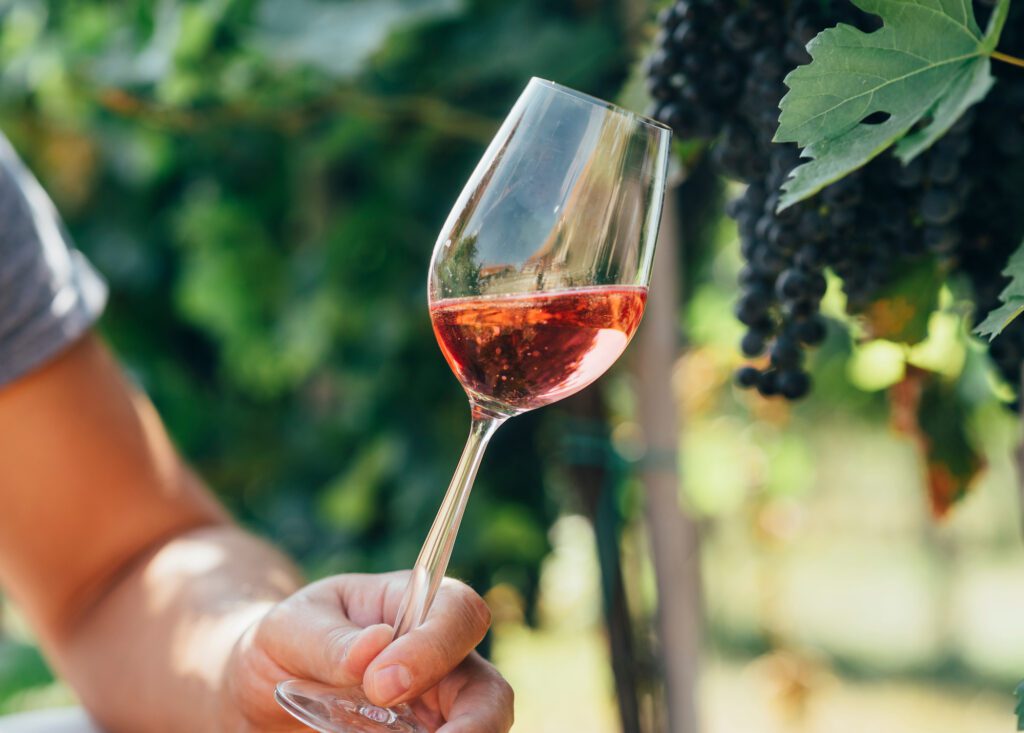 Popular Wineries Near Salem Oregon
Oregon's State Capitol is located in the heart of the lush Willamette Valley, one of the top wine-growing regions of the world. Salem, Oregon's mild climate makes it an ideal environment for growing earlier-ripening wines, particularly Pinot Noirs. Perhaps that's why there are so many great wineries near Salem Oregon!
With more than 700 beautiful wineries in the Willamette Valley to choose from, it can be challenging to decide which to visit first. In this blog post, we'll highlight some of our favorite wineries near Salem Oregon, and share tips to help you plan your trip!
Top-Rated Wineries Near Salem Oregon
The Willamette Valley spans 150 miles, starting just north of Portland and ending just south of Eugene, centering around the Willamette River. Salem is right in the middle of the Willamette Valley, conveniently located off of I-5.
When in Salem, there are incredible wineries to be discovered in every direction! Here are just a few of our favorite wineries near Salem Oregon:
Honeywood Winery
Honeywood Winery is known for being Oregon's oldest winery and first urban winery, conveniently located in the city of Salem. They offer tastings of over 40 handcrafted wine varieties, including traditional Pinot Noirs, unique desert wines, and everything in between. This winery is a wonderful option if you're looking for something centrally located that doesn't require a drive.
Eola Hills Wine Cellars
Eola Hills Wine Cellars is another convenient place to visit, just a few miles west of Salem. It's one of Oregon's largest wineries with more than 300 acres of prime vineyard land. Eola hosts a lot of fun events throughout the year, including a Twilight in the Vines dinner series, a Summer Uncorked concert series, mimosa weekends, and more.
Ankeny Vinyard
Ankeny Vinyard is just south of Salem, overlooking the rolling hills of the Ankeny National Wildlife Refuge. In addition to tasting flights, they offer a selection of delicious wood-fired pizzas and small bites that you can enjoy on their outdoor deck or in their cozy tasting room.
Brooks Winery
Brooks Winery is located about 20 minutes north of Salem, but it's worth the drive. The outdoor seating area has a very welcoming atmosphere with picnic tables, lawn games, and stunning views of the Cascades. It's the perfect spot to bring a picnic lunch in the summertime! If you need a break from all the Pinots, they also have a selection of local microbrews on tap.
Willamette Valley Vineyards
Just 20 minutes southeast of Salem you'll find the beautiful, 50-acre Willamette Valley Vineyards estate. This is one of the leading wineries in the area, with an impressive tasting room and expansive outdoor patio to accommodate a steady stream of visitors. The tasting room features several cozy fireplaces and a 65-foot lookout tower. Get there early on weekends as it tends to get busy quickly!
Other popular wineries to check out in the Salem area include Bryn Mawr Vineyards, Bethel Heights Vineyard, Cherry Hill Winery, Coria Estates, Trinity Vineyards, Fairsing Vineyards, and Durant Vineyards.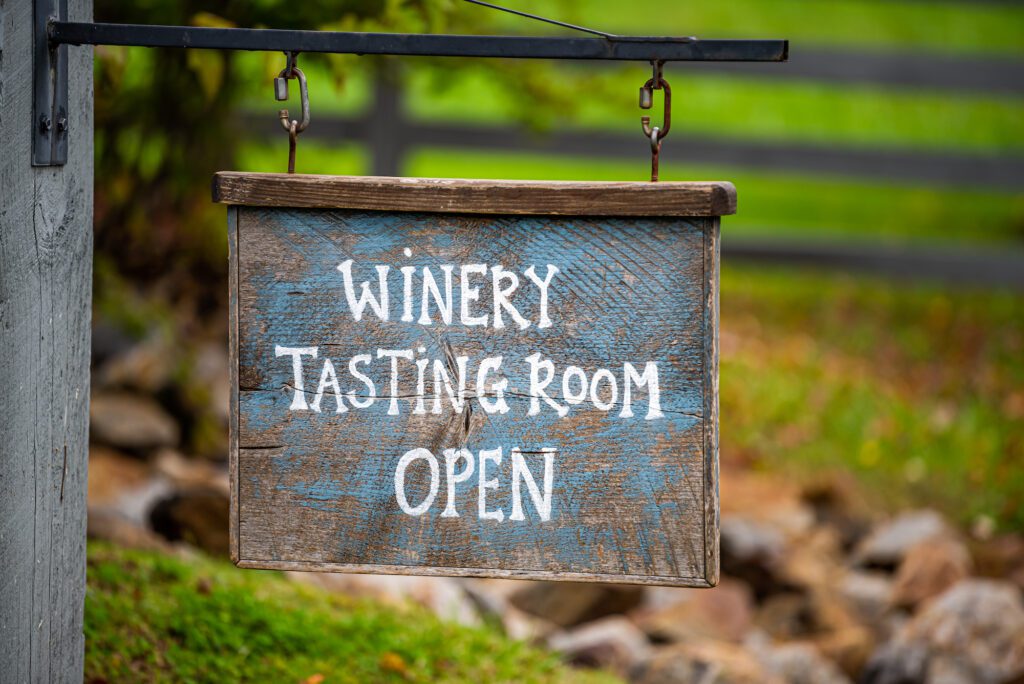 Visit Silverton for More Top Willamette Valley Wineries 
Just 14 miles northeast of Salem, you'll find the quaint, historic town of Silverton, Oregon. This is a must-see stop on your Willamette Valley wine tour, especially if you're looking to support some smaller, family-owned and operated wineries. While in Silverton, go for a hike among waterfalls at Silver Falls State Park, stroll through The Oregon Garden, visit some boutique wineries in the area to sample artisan wines, and enjoy a meal at one of the charming creekside restaurants in town.
Here are a few of our favorite Willamette Valley wineries close to Silverton, Oregon:
Vitis Ridge Winery
Vitis Ridge Winery is a family-owned boutique winery in Silverton. Their tasting room is casual and welcoming, so it's the perfect place to go directly after hiking or biking the Trail of Ten Falls at Silver Falls State Park. This is a dog-friendly, family-friendly winery with ample parking for large vehicles and RVs.
Paradis Vineyards
Paradis Vineyards, also in Silverton, is another local favorite that is run by two brothers who are lifelong farmers. They have a beautiful tasting room set on a hillside just outside of town. They welcome visitors on Saturdays and Sundays between 12 and 5 PM.
Hanson Vineyards
Hanson Vineyards produces 100% estate-grown, artisan wines. Located along the Cascade Foothills wine trail, they are open on weekends starting in March and ending in December, or by appointment. Their beautiful garden setting is ideal for a picnic on a warm summer's day. Pack up some seasonal produce and snacks from the Silverton Farmer's Market before you head out!
Alexeli Vineyard & Winery
Alexeli Vineyard & Winery is another special, family-run vineyard in the area. Although it's slightly off the beaten path, it's well worth the trip. The tasting room closes for the winter season, but they host many unique events during the warmer months, including vineyard hikes and vineyard camping.
When to Visit Willamette Valley Wineries
Visiting Oregon wineries is a popular year-round outing that can be enjoyed in any season, no matter the weather. The best time to visit really depends on the kind of experience you're after.
Springtime in the Willamette Valley offers gorgeous scenery and seasonal blooms. It's a popular time for wine tasting among hikers and bikers. May is also Oregon Wine Month, a month-long celebration when wineries across the state offer special activities and promotions.
Summer in Oregon is tough to beat. Many wineries set up lovely outdoor tasting areas with lawn games and live music. Wineries can get quite crowded during the summer months, especially on weekends, so it's a good idea to call and make reservations in advance!
Fall is one of the most popular times of year to visit Oregon wineries because you can experience the excitement of the harvest season, which typically runs from September through November. Fall also offers beautiful fall foliage and many seasonal events, including countless harvest festivals, wine auctions, and the Oregon Truffle Festival.
Wintertime is "cellar season," a cozy and peaceful time to visit Oregon wineries. During this slower time of year, you can enjoy less-crowded tasting rooms at some of the most popular wineries.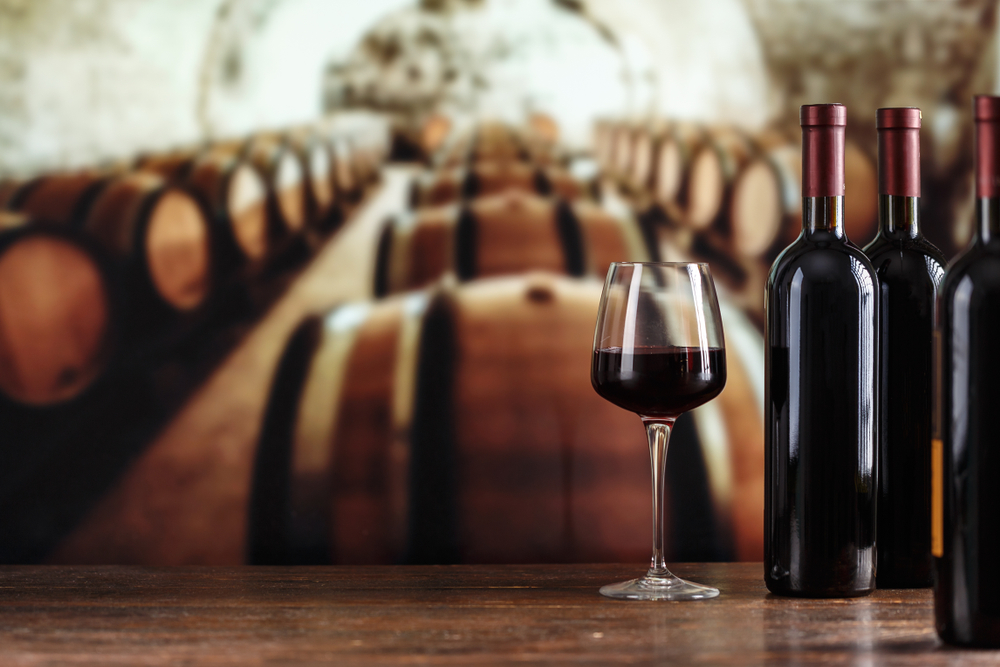 Explore Wineries Near Salem Oregon at Silver Spur!
Silver Spur RV Park & Resort in Silverton, Oregon is the perfect home base for exploring the many wineries of the world-renowned Willamette Valley. We have full-hookup RV sites, a cabin, a family bungalow, and even TeePees available for rent. We're centrally located and our RV park rates are more affordable than other accommodation options in the area.
When you're not off sampling Pinots, you can soak in our hot tub, cozy up by the fireplace in the main lodge, play games in the game room, or host a BBQ at one of our group gathering sites. We're open all year, so come stay with us anytime!