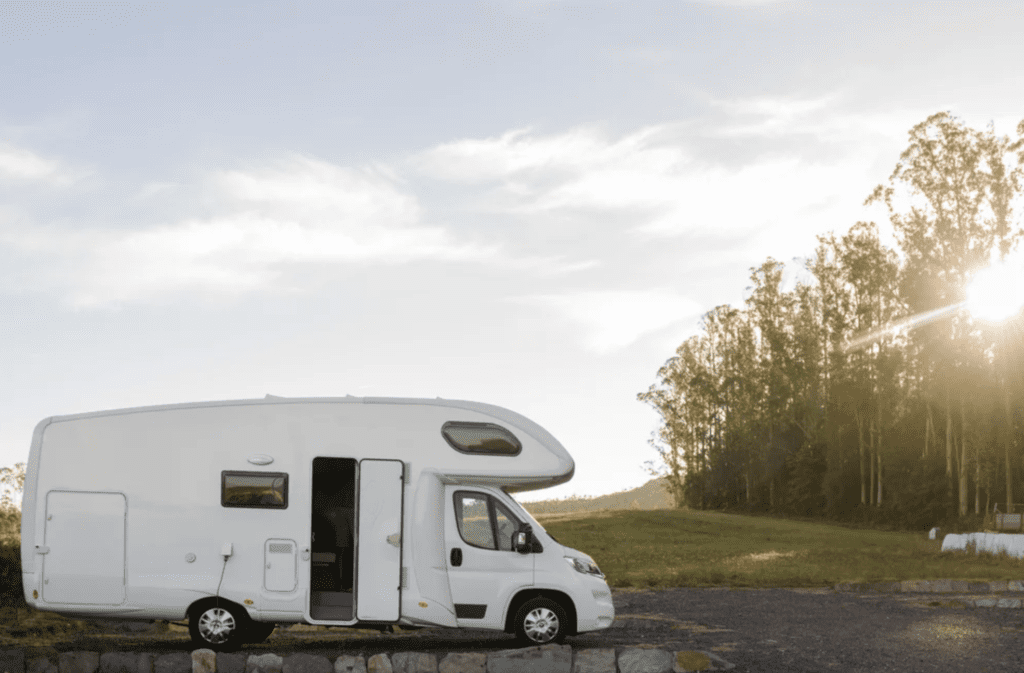 How to Live in an RV Full Time
Considering moving into your RV full time? You're not alone! It is estimated that 500,000 to 1 million people are now living in RVs full time in the United States, according to the RV Industry Association. Full time RV living is a great way to live an alternative, yet comfortable lifestyle, focus on what you enjoy most — whether that be traveling, spending time outdoors, or being closer to loved ones – and even live debt and mortgage-free! Though it's important to note that with housing prices and rent soaring in major cities, securing monthly RV spots has become more difficult. To counteract this we highly suggest researching and booking your stays well in advance!
Introduction to Full Time RV Living
There are countless benefits to full time RV living, though the lifestyle is certainly unique and not for everyone. There are many considerations and things you will need to prepare in order to take full advantage of all that the RV lifestyle has to offer. Our step-by-step list below will help you prepare for and make a smooth transition to full time RV living.
A Step-by-Step Process on How to Live in an RV Full Time
Step 1: Research, Research, Research!
Before making such a life-altering decision, we suggest that you do more of what you're doing right now: research, plan, and carefully consider whether this is the right lifestyle move for you. If you already have an RV, it's a great idea to test it out with a longer-term, monthly RV stay… Might we suggest a Salem, OR RV park, in a prime location with incredible natural scenery and resort-like amenities to help you ease into the lifestyle? A longer stay like this will help you learn firsthand about full time RV living and whether it is a sustainable option for you in the long run. You'll also learn whether your current RV is a good match for full time living or if you want to upgrade before moving in. We recommend doing this trial period with whoever you plan to live with so that you'll also learn whether you can thrive in such close quarters!
Step 2: Choose Your New Home
If you don't already have an RV that is suitable for full time living, you'll want to carefully select your new home by trying out and comparing different options. One major consideration is whether you prefer a tow vehicle so that you can have an extra car handy for adventures and emergencies. It's a good idea to make a list of your living requirements and the amenities you can't live without. A simple Google search will reveal plenty of RV make and model recommendations to get you started. Once you narrow down your list, it's a good idea to test out your top contenders in person. Once you purchase your new home, spend time learning the ins and outs and basic maintenance. Next, get out there! Use your RV on weekends or for shorter trips to prepare yourself for your move-in date.
Step 3: Decide Where You Want to Live
Are you planning to choose a home state to park your RV or live a more nomadic lifestyle? There are certainly pros and cons to each option. You'll want to consider your budget, state taxes, health insurance options, as well as more fun factors, like the climate, natural scenery, and outdoor activities available. We may be biased, but we think Oregon is the best state for RVers. Keep in mind, many, though not all, RV parks offer monthly rates at a discount, so be sure to look into this during your search. For more information on the cost of living in an RV park, check out our other blog post: How Much Does it Cost to Live in an RV Park? Also, if you plan to live at a park full-time, make sure you find a year-round RV park in a climate that is livable and comfortable for you. As noted above, securing monthly RV spots has become more difficult so be sure to plan ahead!
Step 4: Don't Forget About Insurance
It's important to make sure that your RV insurance allows for full-time living. You will also need to find appropriate health insurance, whether that be specific to the state where you plan to park, or travel insurance that will keep you covered while on the road and moving from place to place.
Step 5: Downsize & Declutter
Chances are, you won't be able to fit all of your belongings in your RV, so you'll either have to pay for storage or downsize considerably. Though this step may seem daunting, in reality, getting rid of excess "stuff" is linked to many mental health benefits, including reduced stress. Make a packing list of essential items, as well as some comforts of home. When you've pared down and the time comes to move into your RV, make sure everything has its set place and is well-organized (storage bins and a label maker will be your new best friends!). A clean, well-thought-out space will make the transition smoother and easier.
Step 7: Join the Club?
You may also want to consider joining an RVers club or membership program. This can earn you discounts, deals and gain you access to a community of like-minded people who can support you in your RV living journey!
Step 6: Other Logistics
If you'll be moving around a lot, there will be more logistics to consider, such as how you'll get your mail, how you'll access wifi if you need it, how you'll get medical care, how you'll deal with uncertainty, and how you'll find a sense of community and belonging, just to name a few.
You're on Your Way to the RV Lifestyle!
This is certainly not an exhaustive list, but we hope that these steps help you kick off the exciting transition to full time RV living. We absolutely love the RV way of life and are here to support you on your RV adventures, whether they be short-term, long-term or full time!
We may be biased, but we think Silver Spur RV Park & Resort in Silverton, Oregon is the best place to live full-time in your RV. We offer an ideal location close to nature and cities alike, competitive monthly rates, mild weather year-round, incredible facilities (such as a pool, hot tub, cabin, game room, etc.), and a warm and welcoming community of great people you can call neighbors. If you need more convincing, check out our top 5 reasons why Silver Spur is the best RV park in Oregon.
If there's anything we can do to support you on this journey, or if you would like to apply for a long-term stay with us, feel free to contact us here!